January 12, 2012 /
Personal
When Did I Know I Wanted To Be A Photographer?
So, I was digging through boxes at my dad's the other day and came across some old photos.  Don't worry, my dad's not dead, he just has this thing were he wants me to go through the boxes I have in hi...
W
S
So, I was digging through boxes at my dad's the other day and came across some old photos.  Don't worry, my dad's not dead, he just has this thing were he wants me to go through the boxes I have in his basement and get rid of things.  It's really weird!  But I started thinking about when it was that I knew I wanted to be a photographer.  That moment when I thought, this is what I want to do for the rest of my life!
Just about as far back as I can remember, I was always carrying around my camera with me.  It's the one thing that has always stuck with me.  I took dance, piano, flute, choir, theater.  Those would always be pushed aside for Photography.  I still love to dance, but in a less formal style, it involves a  lot of head shaking and arm flailing!  I just loved taking photos.  On family trips, in nature, of my barbie dolls (I can't find those right now, so be thankful I'm not going to torture you with those) of my friends, of my brother…(I hope he doesn't get mad about me showing some of these photos!  He's a really great guy and a great father to his two adorable children.  But for those of you who have siblings, you understand that you make use of what you have!)  I was the family photographer and I still am.
My first camera looked something like this, but I remember mine having a red button.  I also had a red camera at one point similar to this one: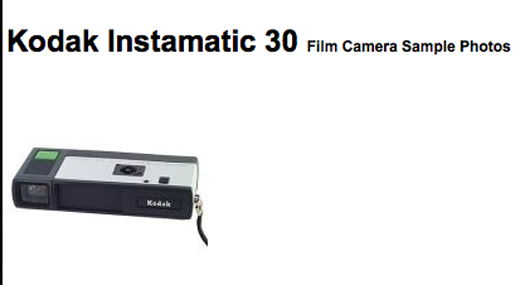 I would make my brother pose for me.  He was always very willing, and I don't even think I gave him anything!  He is 3 years younger than me.  He looks about 5 or 6 in these photos so I must have been 8 or 9.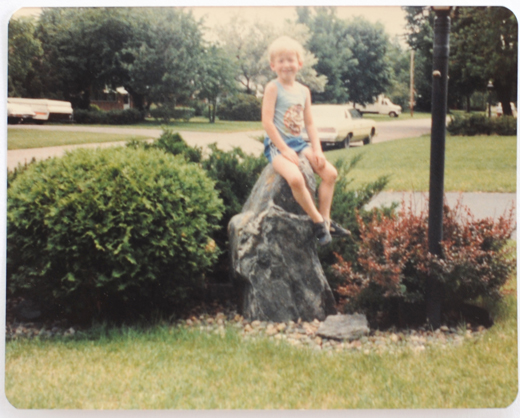 He was quite the ham!
And when I asked him to dress up as a girl, he did so without hesitation!  Andy is probably glad that the exposure is so horrible on this one!
I also made friends pose for me.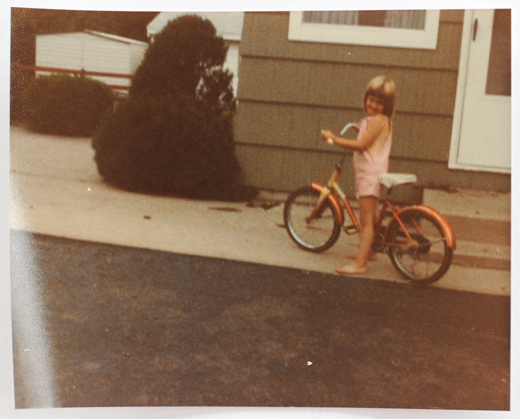 I love how there is no focus on those old point and shoot cameras!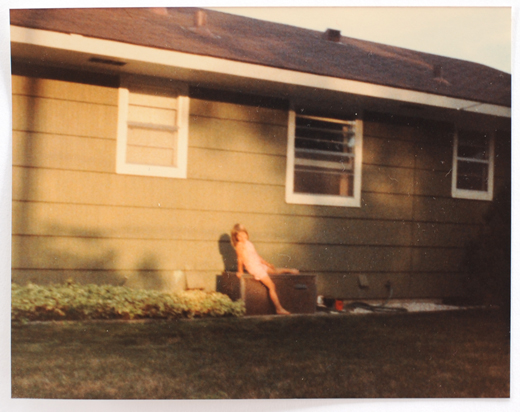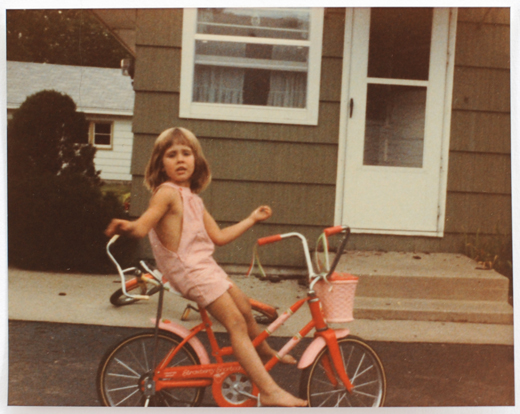 My mom on the phone…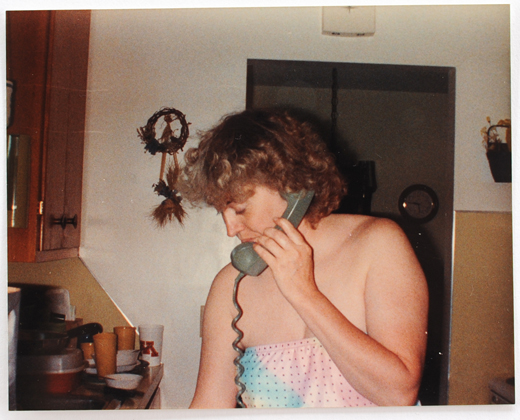 My dad and my step mom in conflict pose…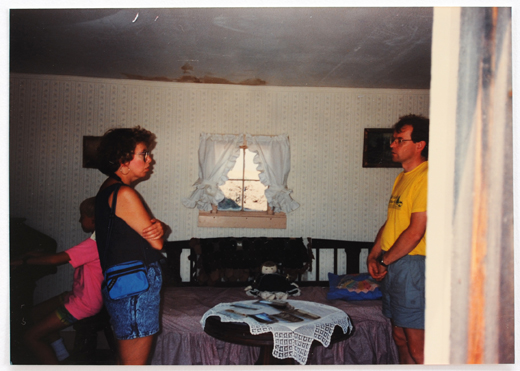 I think in 5th grade I started bringing my camera to school on the last day and took photos of everyone.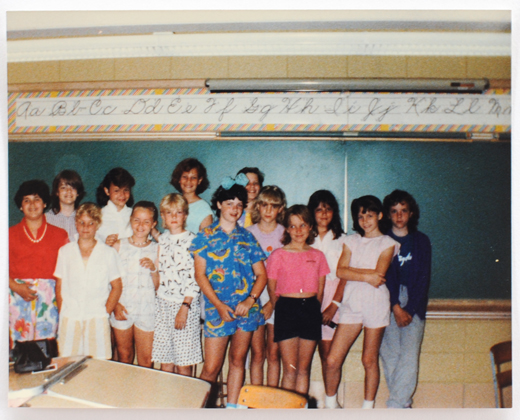 I continued to dress my brother up and I also included my cousins on this one.
For some reason I enjoyed dressing people as the opposite sex.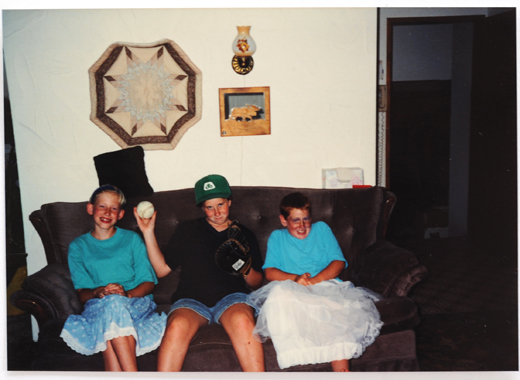 My brother is really good at this!  We were also in Saskatchewan Canada at this time and I think we were really bored!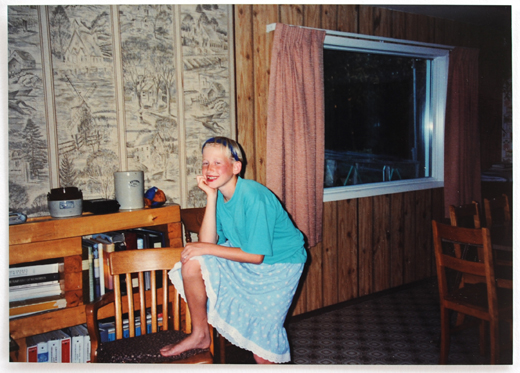 I continued to take my camera to the last day of school, but people were less willing to have their photos taken the older they got.  I took them anyway…
Finally I got to take a photography class in high-school!  And I graduated to my Dad's old camera.  A Canon AE-1, It looked like this: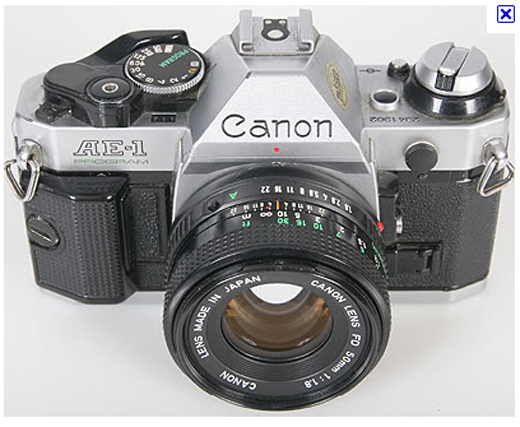 I think my classes started in 10th or 11th grade.  I was obsessed!  I loved taking photos and now I even got to make my own prints in the darkroom!  It was definitely my favorite class and it's probably what got me through High-School.  Thank you Mr. Sulack!  Once again I made my friends model for me.  I have no idea what my thoughts were behind this photo, but I found it to be really funny!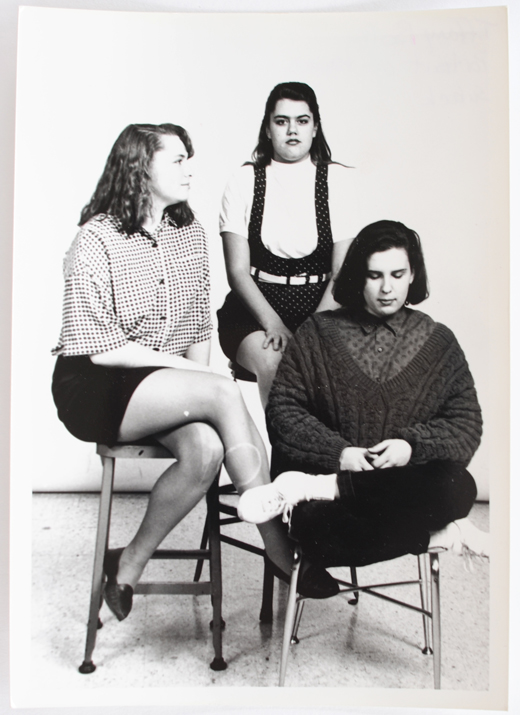 My brother, once again, in a double exposure.  He wouldn't dress as a girl for me anymore.  I just don't understand!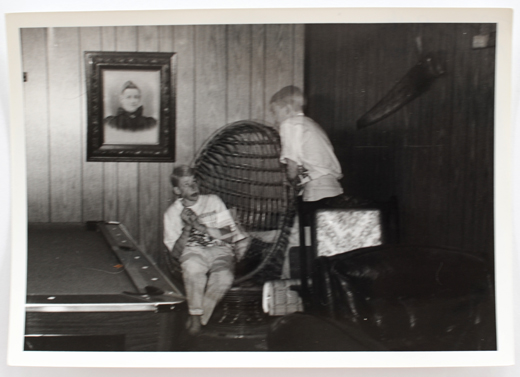 And here it is!  The photo that I took where I knew that this was what I wanted to do.  That photography was my passion and I Was A Photographer!  I love this photo!  It might not look like much, but I was in 11th or 12th grade when I took this and I was really proud of it.  I think I did a really good job of working with the lines to guide your eyes through the image and waiting for that person under the bridge to be in the right place to snap the photo.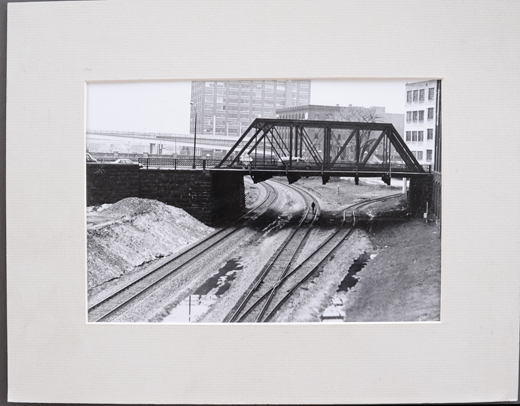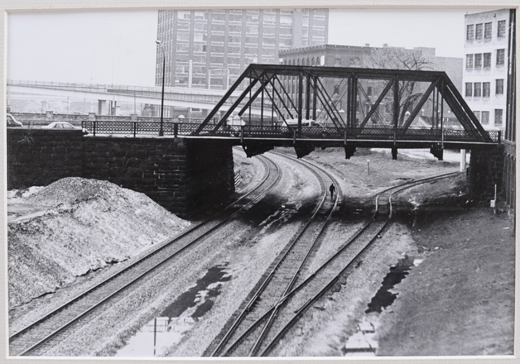 I also got an A on it, as you can see!  It's upside down.  :)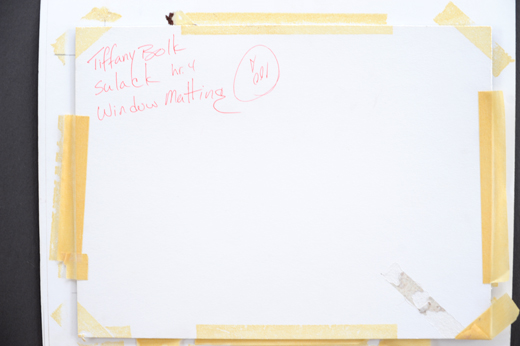 So, I guess sometimes it is a good thing to go through those boxes in your parents basement that are collecting dust and covered in dead potato bugs!
I continued to pursue photography in college.  I received my BFA in photography from MCAD and my MFA in photography from Cranbrook Academy of Art.  Maybe I will delve into those photos in another post.  And now, here I am, actually doing something I went to school for!  Don't give up on your dreams!