Che Bella / Featured Vendor of the Month
THE WINNER OF THE HAIRPINS IS AUDREY PEACH!  PLEASE EMAIL ME WITH YOUR ADDRESS AND WE WILL SEND YOUR HAIRPINS TO YOU!  Thank you to everyone for sharing their lovely comments about Che Bella! Thi...
C
T
THE WINNER OF THE HAIRPINS IS AUDREY PEACH!  PLEASE EMAIL ME WITH YOUR ADDRESS AND WE WILL SEND YOUR HAIRPINS TO YOU!  Thank you to everyone for sharing their lovely comments about Che Bella!

This month we are featuring the lovely ladies of Che Bella, (that's Kay-Bella in properItalian, for my fellow North-Westerners!)  Please leave a comment below after reading my interview and you will be entered in a random drawing to win these beautiful handcrafted hairpins from Che Bella!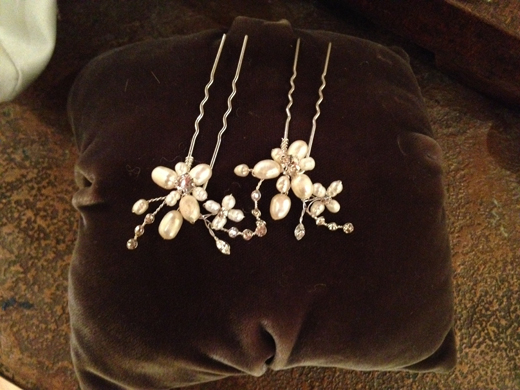 Jennifer began her business 15 years ago, and like many entrepreneurs, she began in her basement apartment.  But even before that,  she was an art major in school and then went on to work at The Gutherie in the costume department and then ended up designing for Dayton's.  Her specialty was creating veils, flowers and tiara's.  Jennifer has been in her current location on Grand in St. Paul for 5 years.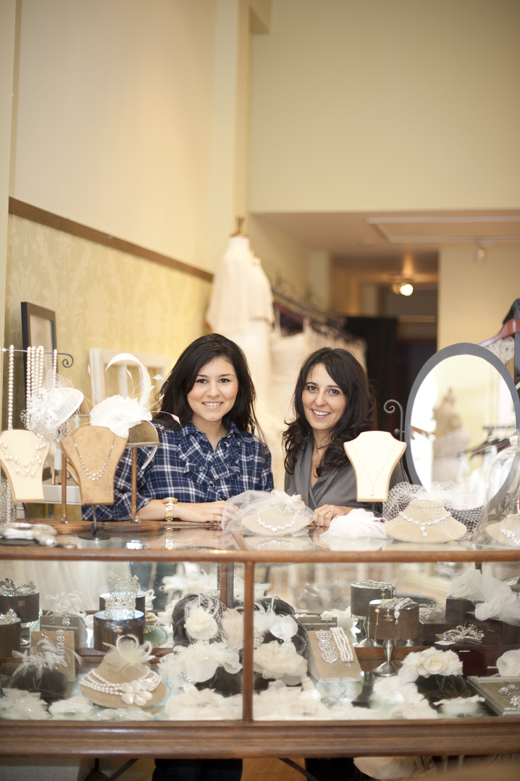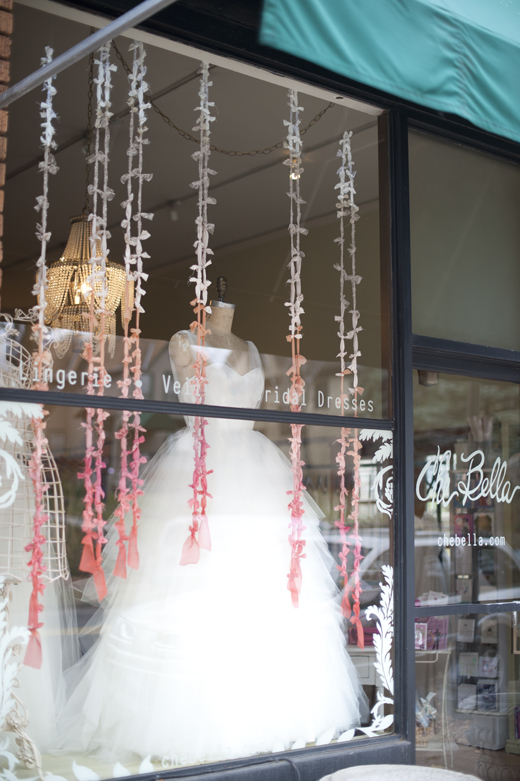 Che Bella started offering wedding dresses four years ago.  They still sell and make accessories, but not as much as they used to.  Jennifer does put one day a week aside to create in her studio.  One of their favorite things to do is to go to New York twice a year and pick out their new designer dresses!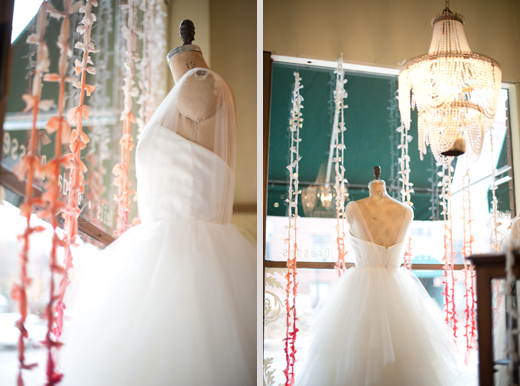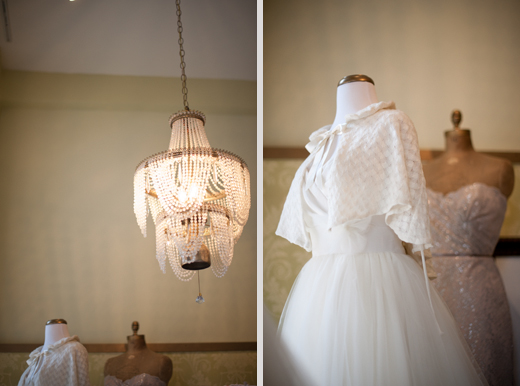 Jennifer & Stacie's Tips for Brides:  They suggest that bride's know their price point before going in and most importantly to trust your Che Bella consultant when trying on dresses.  All of the consultants at Che Bella have a background in fashion and they know what styles will look good on what shapes.  Stacie and Jennifer are so sweet and kind, I know that I would have no problem with putting my dress making decisions into their hands!

Stacie says they want you to "fall in love with your look" and that you want to make sure that "you are wearing the dress, and the dress is not wearing  you."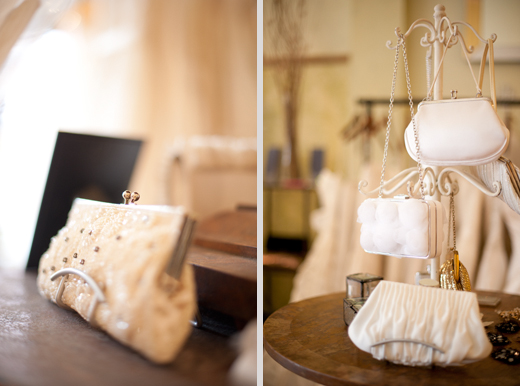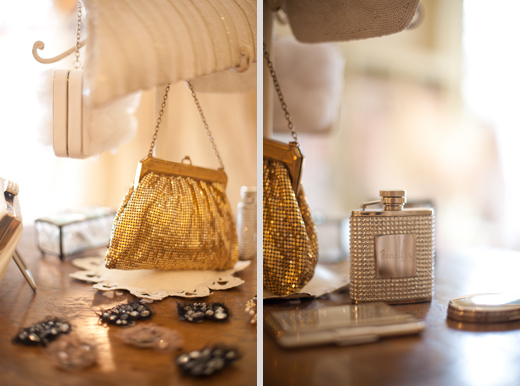 When I asked Jennifer where she gets her inspiration from, she mentioned an old college professor and that he once told her, "Art comes from Art" and this has always stuck with her.  I love that!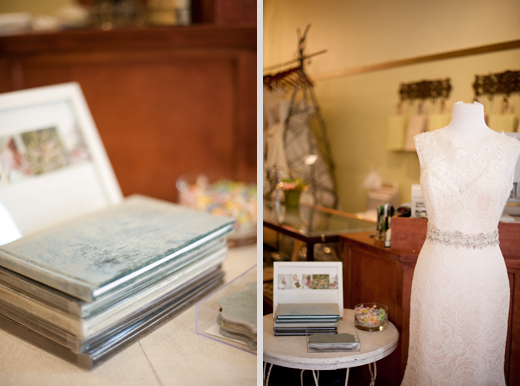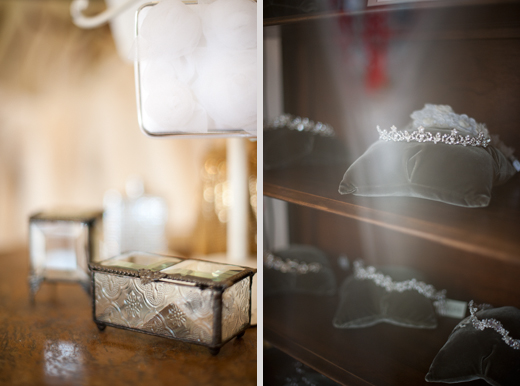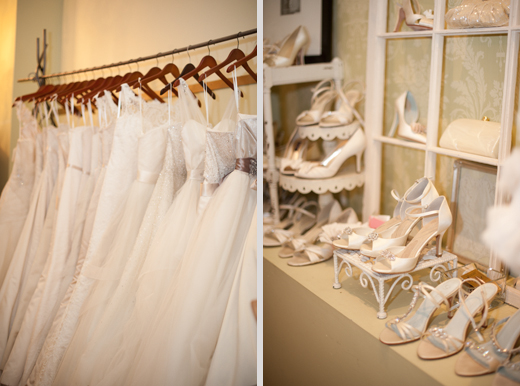 The women at Che Bella truly enjoy helping brides to have a special experience when they come to their shop.  It brings them joy and happiness doing what they do and they want everyone that stops in to feel warm and excited to have a special place to find inspiration and the perfect gown and/or accessory for their wedding day.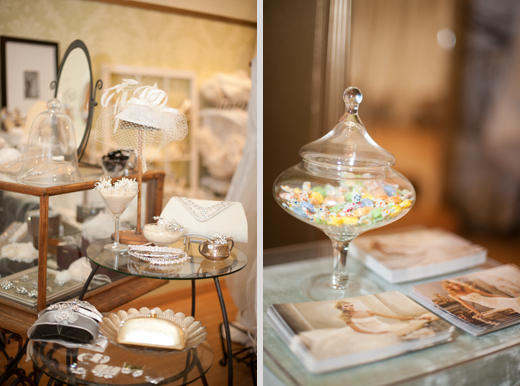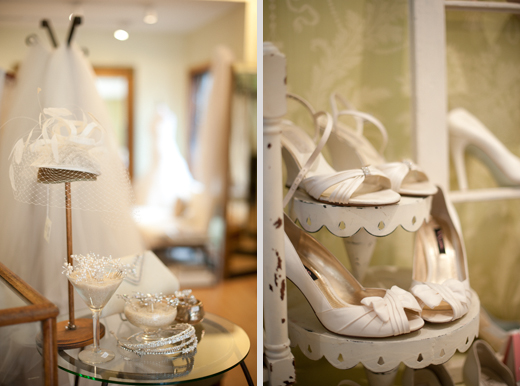 Che Bella has a sweet "boutique-y" feel and they offer Couture dresses without the Couture prices.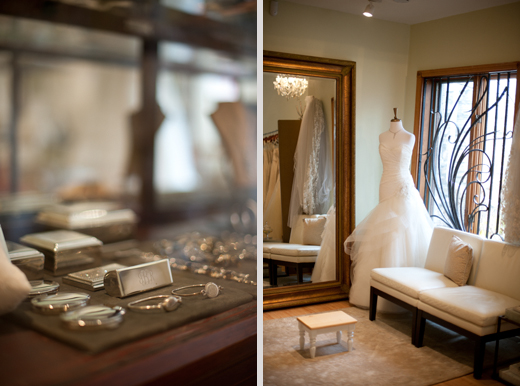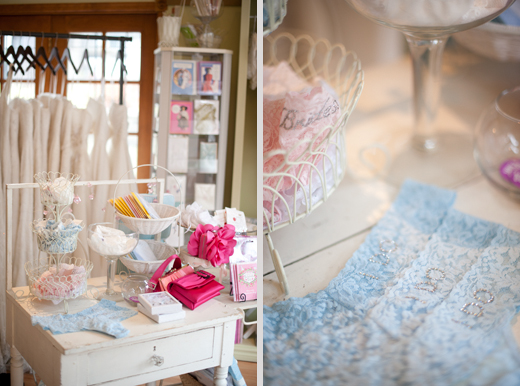 A few other fun facts:
Stacie's favorite book is: Redeeming Love, by Francine Rivers and right now she has been listening a lot to Taylor Swift and Lady Antebelum.
Jennifer says that her favorite musician is her husband!  (So sweet!) Stacie says that Jennifer and her husband are super romantic!  As a wedding photographer I always love to hear things like this!  Jennifer and her husband have been married 6 years and are still going strong!
Jennifer's favorite book is: The Kitchen God's Wife, by Amy Tan.  She says she has always been obsessed with Chinese culture.  And she's super excited to share that she and her husband recently purchased an Airstream trailer that they are having fun redecorating!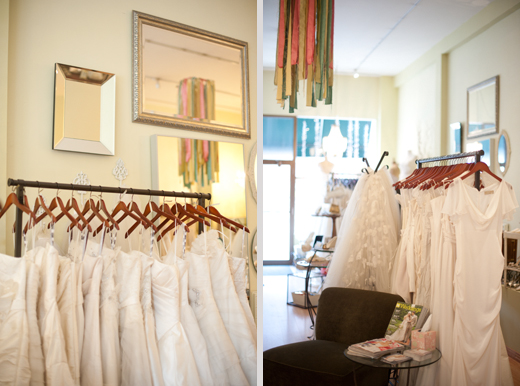 Che Bella is such an adorable store!  It totally made me want to get married again so I could have that special experience with Jennifer or Stacie or one of their other consultants and try on dresses again!  Even if you are not getting married, Che Bella carries many beautiful accessories, as well as ila Handbags and Velvet Raptor books.  There were so many lovely items I could have stayed there all day taking photos!
Window display designed by Alanna Andes event planning.
Remember to leave a comment below by 5:00pm on Tuesday the 20th as we will be choosing one random person to win the hand crafted hairpins from Che Bella!