Kristen & Louie / Barrett, Minnesota Wedding
June 14, 2011
I am so excited about this wedding!  For one, Kristen and Louie are very good friends and for two, they put so much time and effort into every little detail that it really was a joy to photograph!  I just hope I got everything!  So, where do I start?  Kristen a.k.a. Ginger Root Design was behind most of the fashion designing/re-vamping.  She pieced together her wedding dress from her mothers dress, Louie's mother's dress and her grandmother's friends dress, I think that's right.  She made all of her brides maid dresses and best of all she created and made all of the Lady Ties, which I absolutely adore!  Those are just a few of the things that she made.  She and her friend Erin have a store in DC where they sell their designs as well as other local artists, some of whom created the jewelry and tie clips that the bridal party wore.  Everything was perfect!  Right down to the Robin flying to it's nest in the tree branch above the ceremony to feed it's chirping babies!  Or maybe Kristen made that too!  I wouldn't doubt it!  They were married outside of the historic Barrett Lakeside Pavilion, and had their ceremony inside beneath the shiny tinsel covered ceiling!  Kristen's dad's band and her sister's provided the music.  Her dad and cousin Zach also provided many home brewed beers and a delicious cider!  All of the dishware and glassware was from thrift stores.  They even had signature drinks!  Kristen's was a yummy ginger, lemonade vodka concoction and Louie had a vodka and peach schnapps option.  Yum!  So many things!  I'm sure I'm forgetting something!  Their gold bands were melted down from family jewelry…..The list just goes on and on!  So let 's get to the photos!  Oh, they also released these crazy bio-degradable sky lanterns, at the end, they were like mini hot air balloons.  Pretty awesome!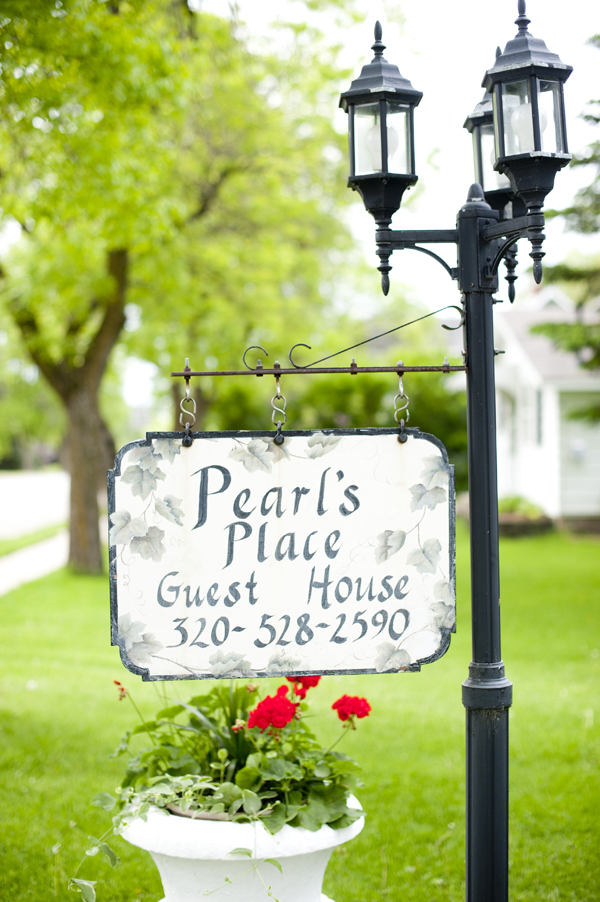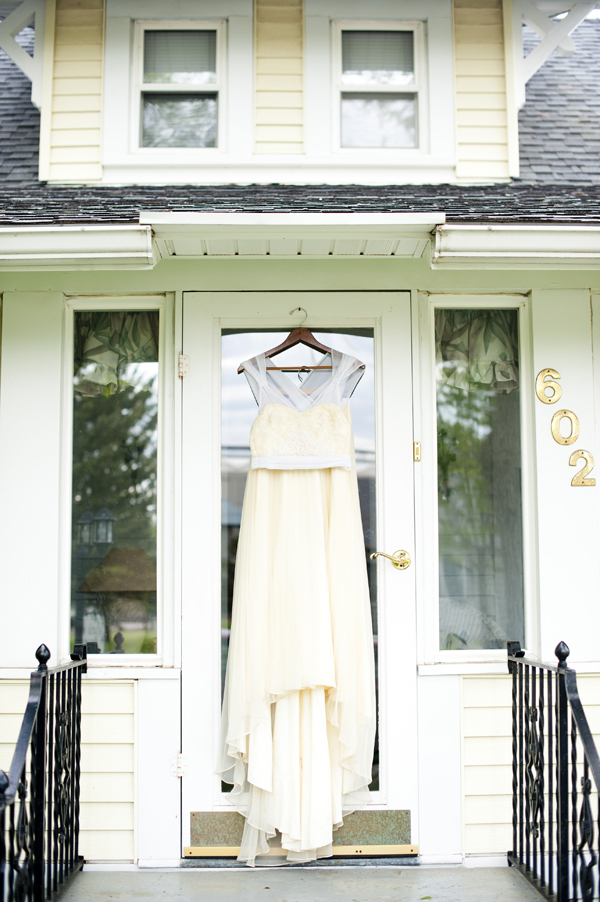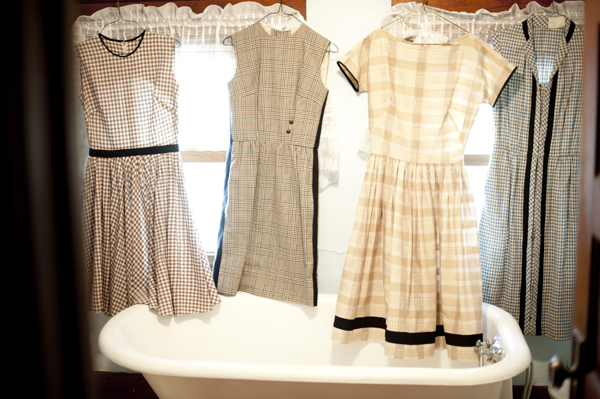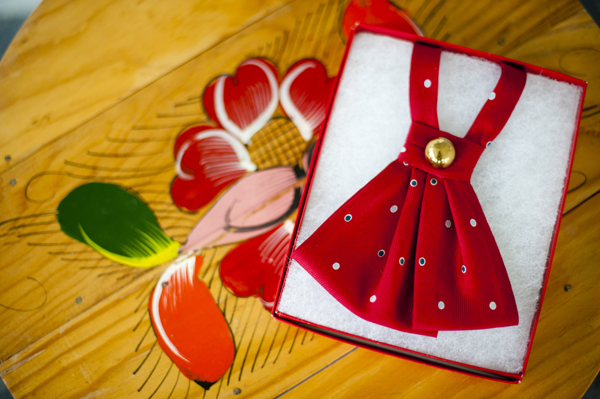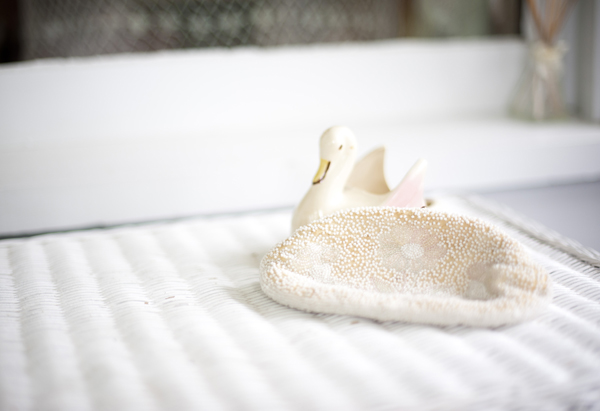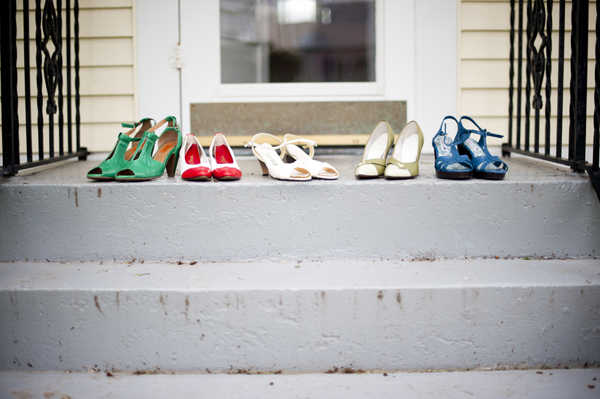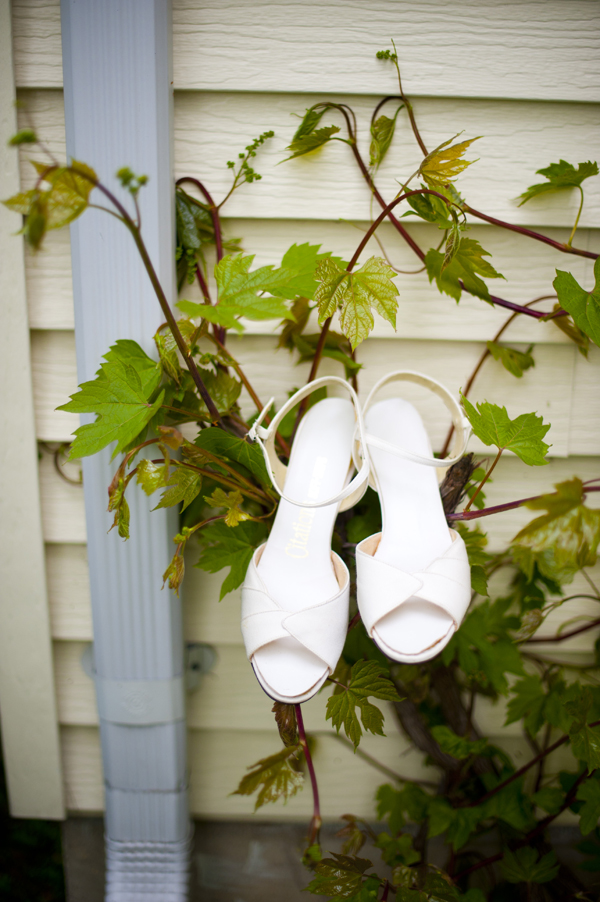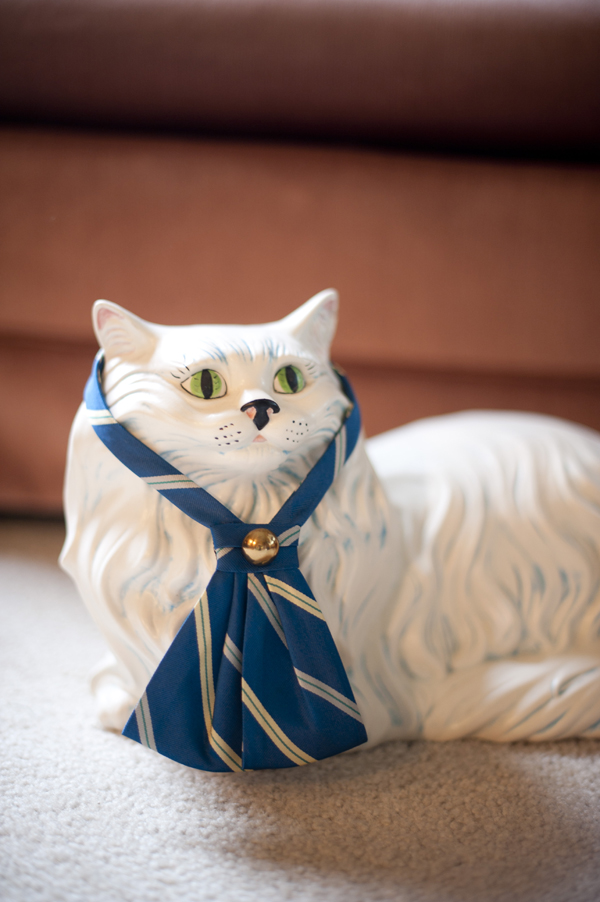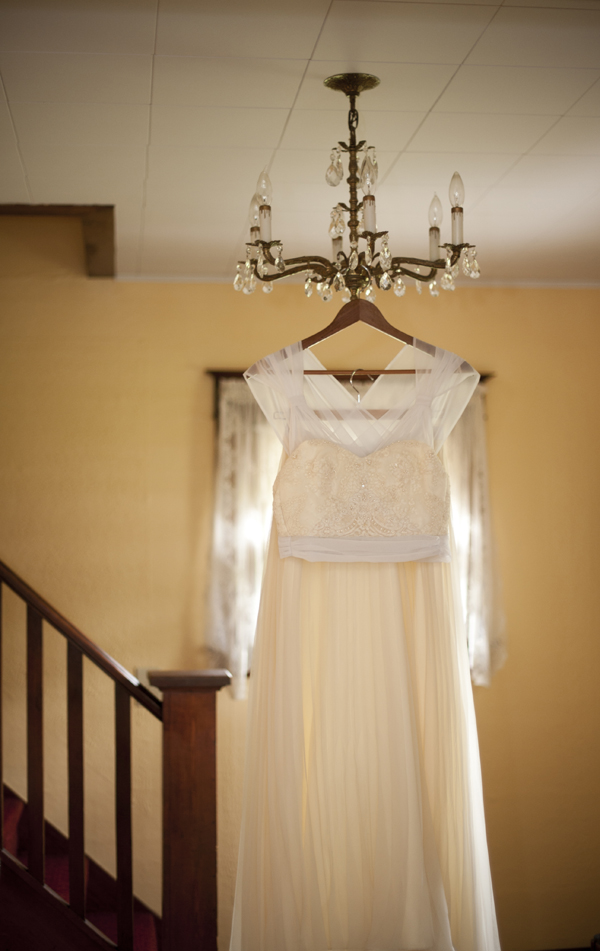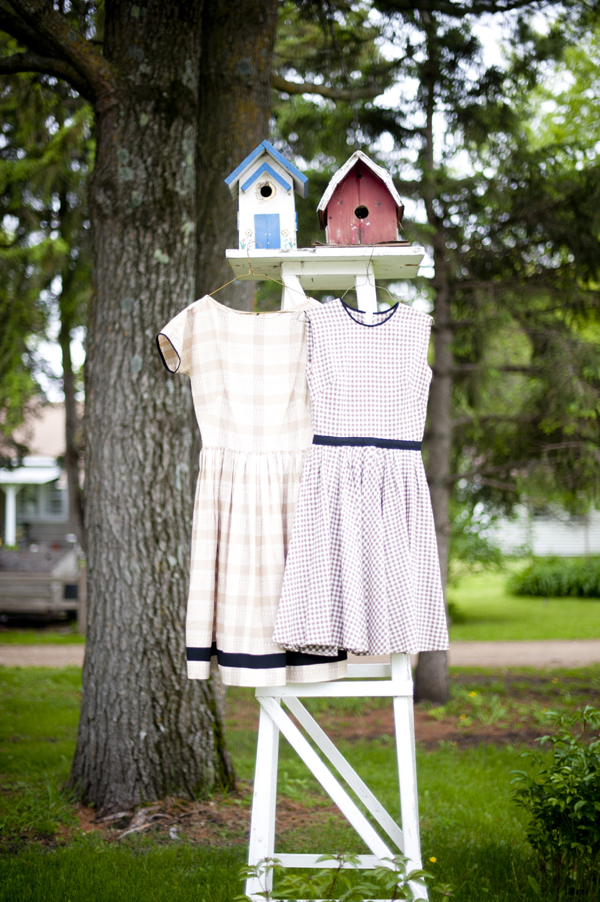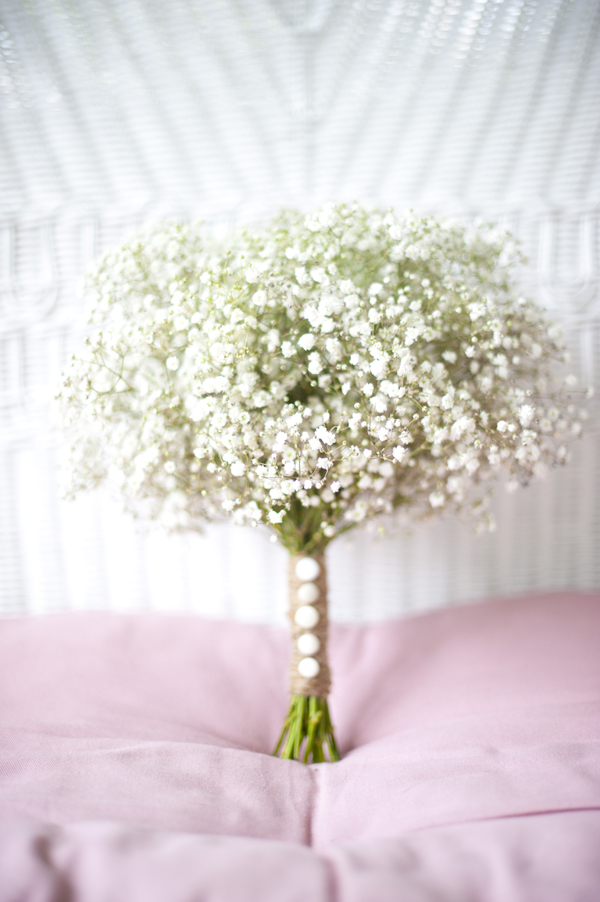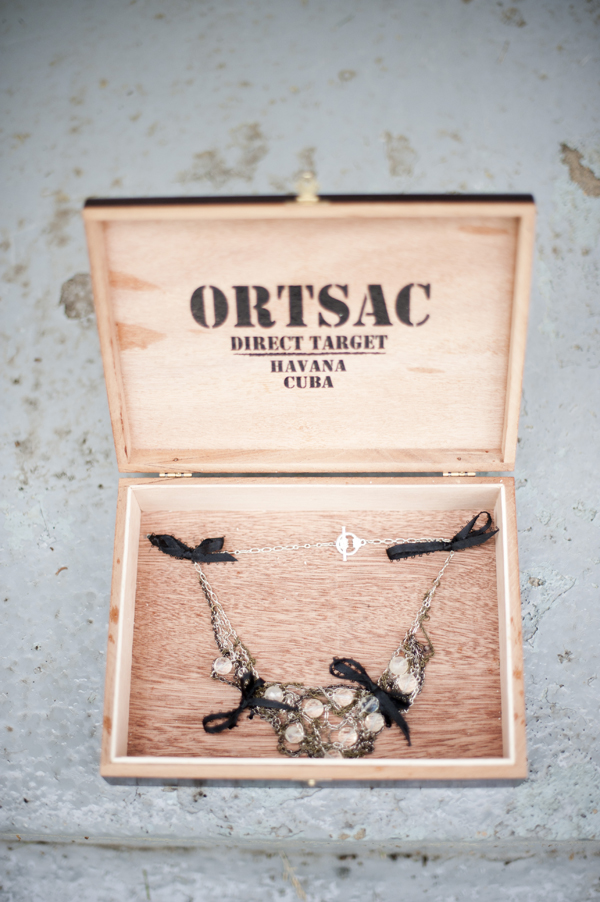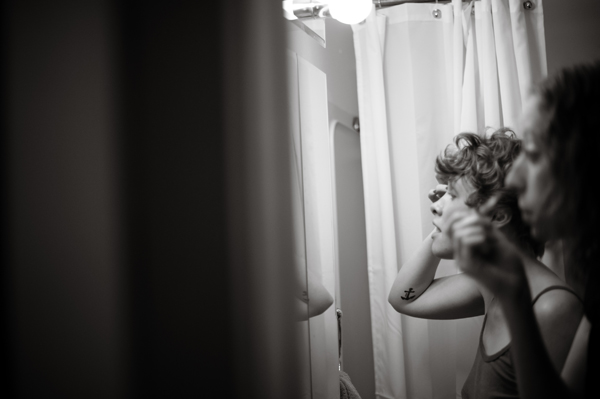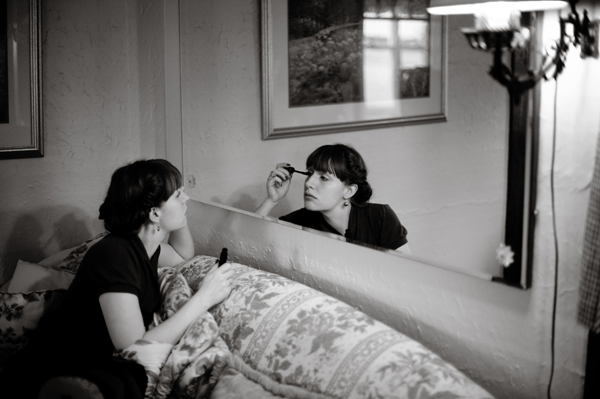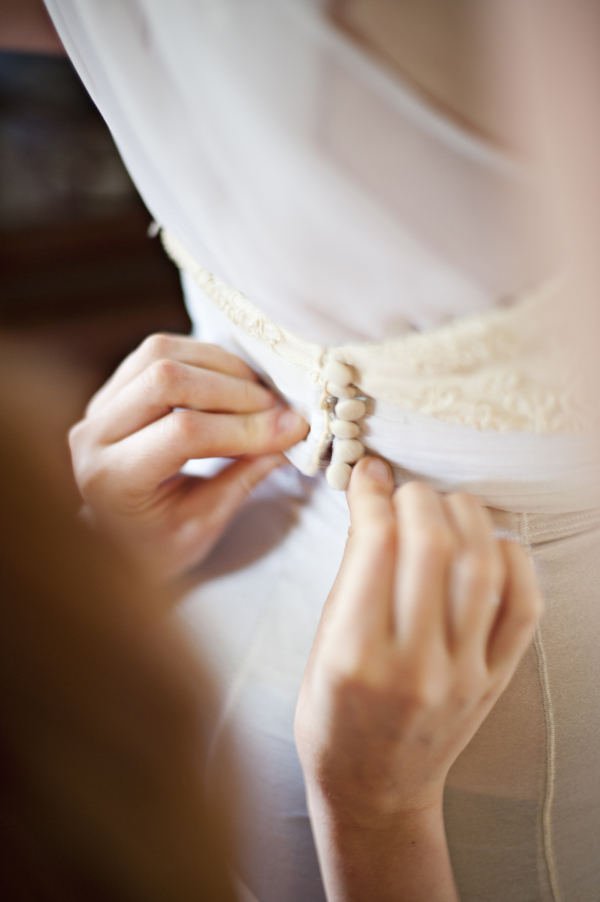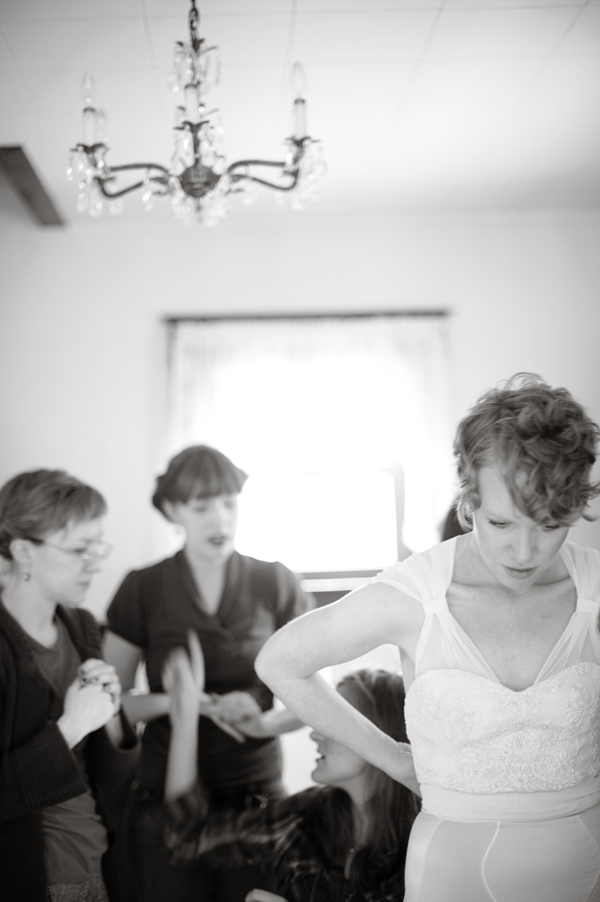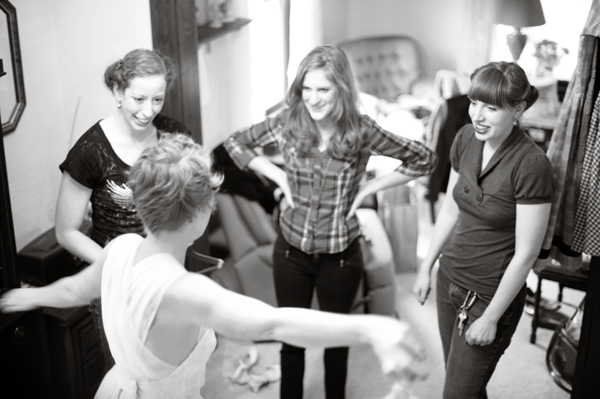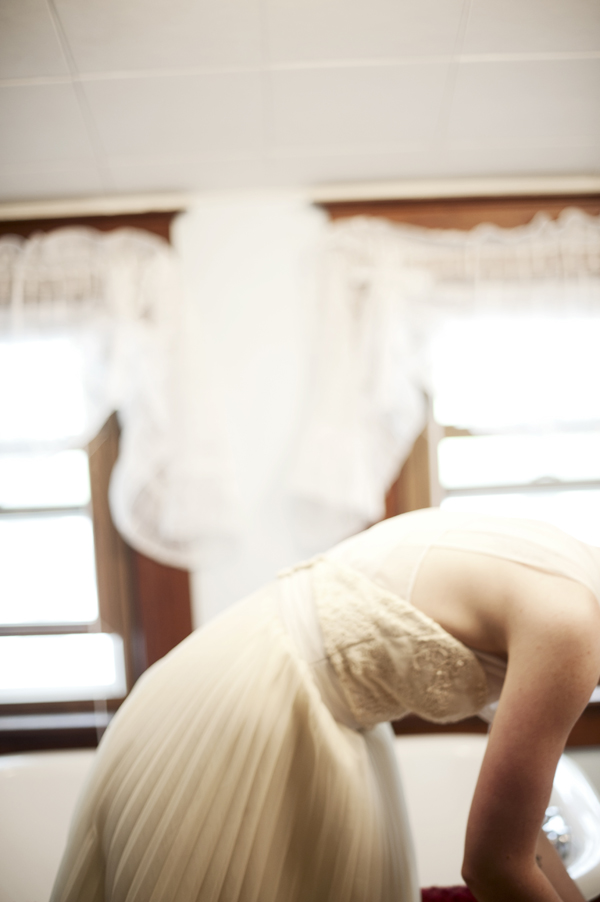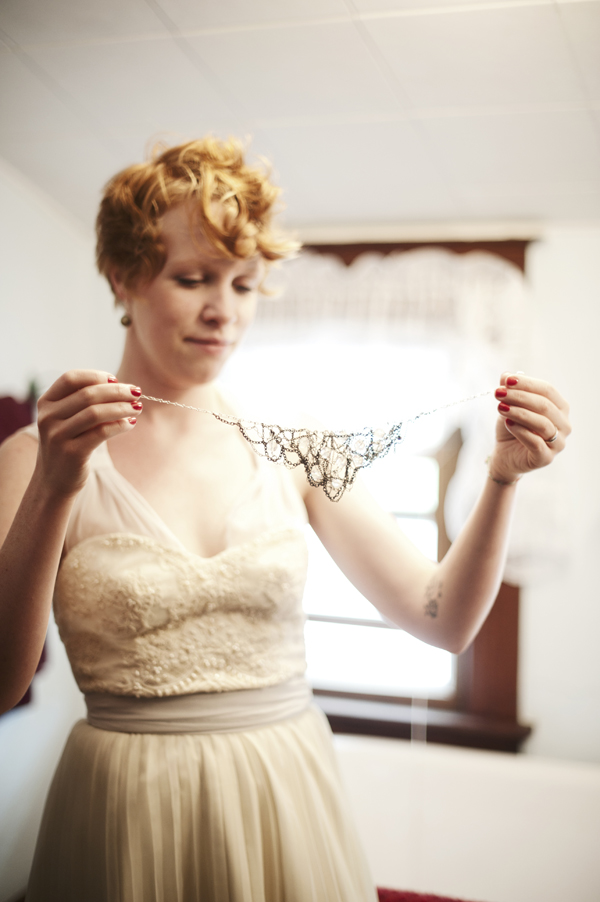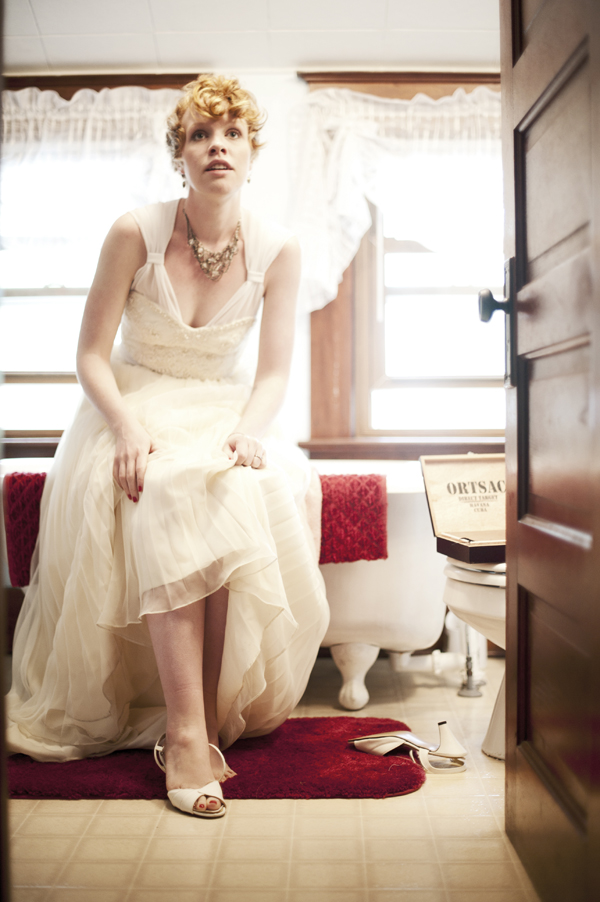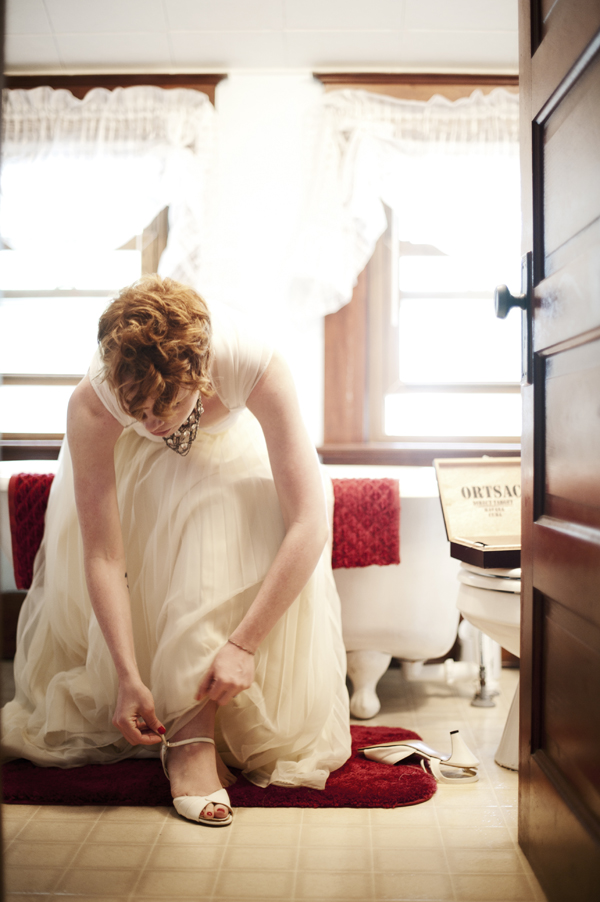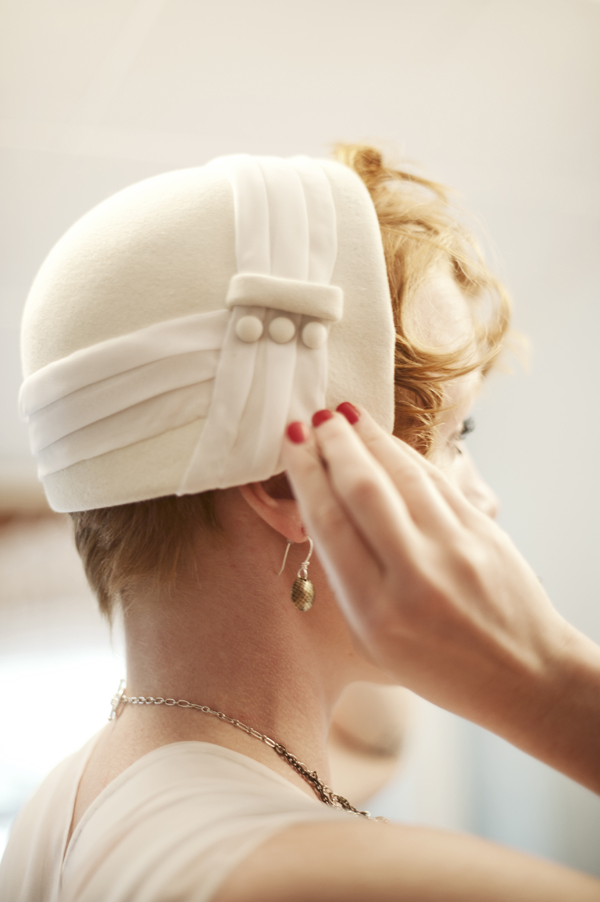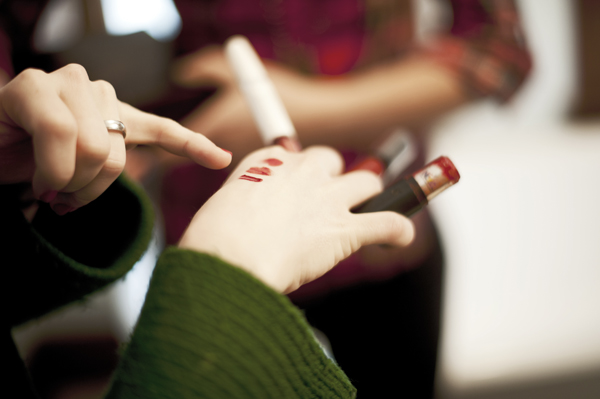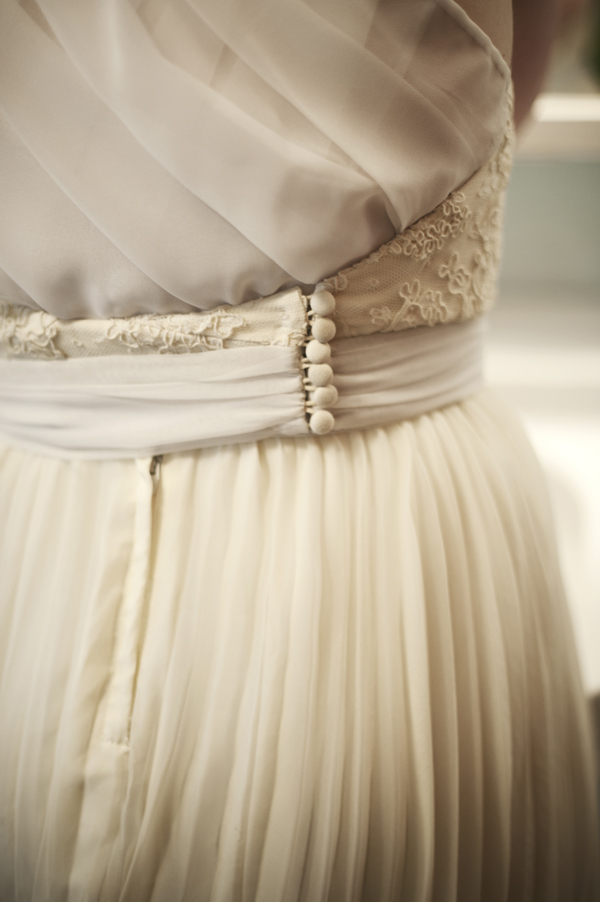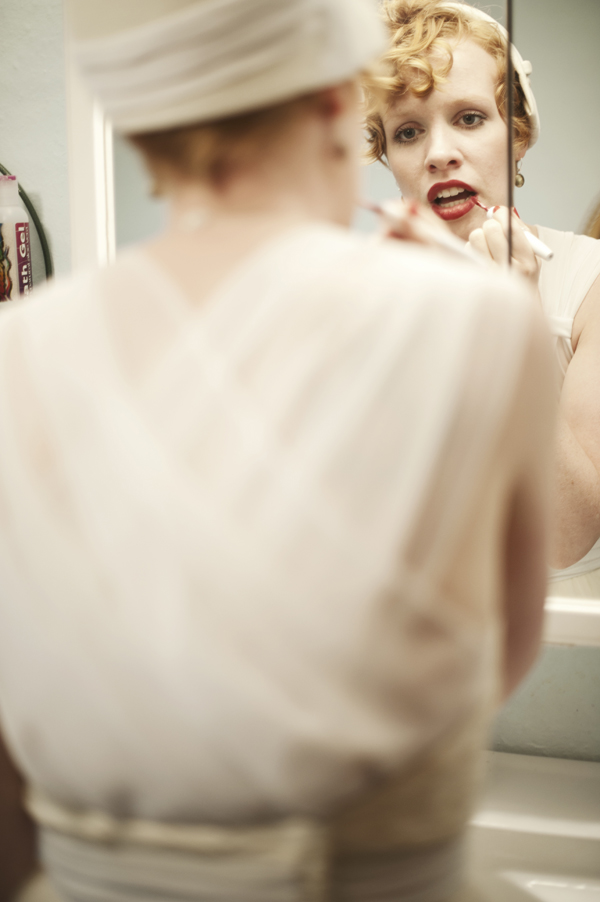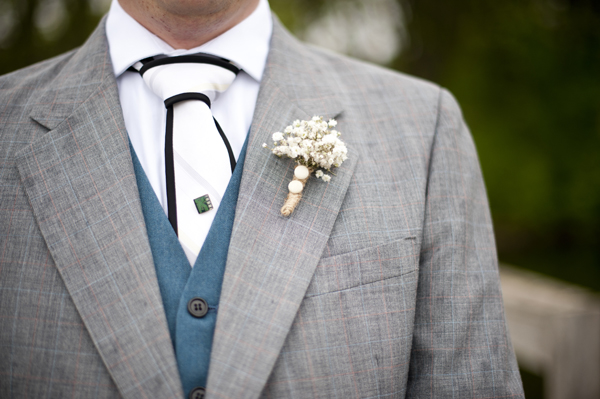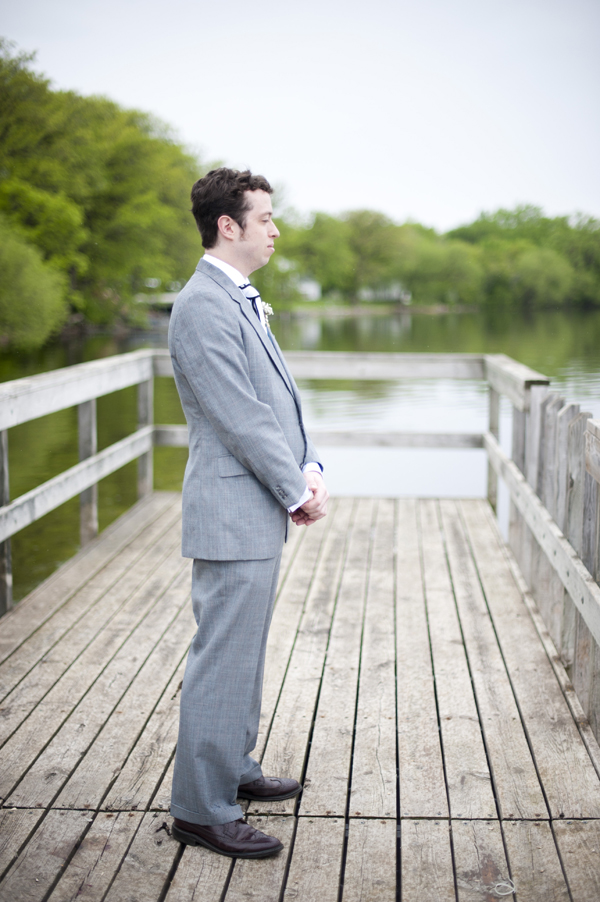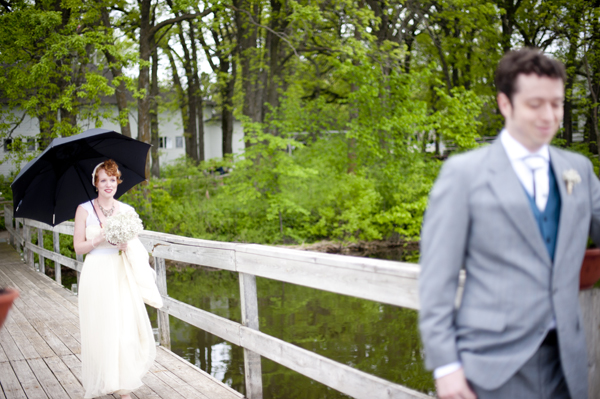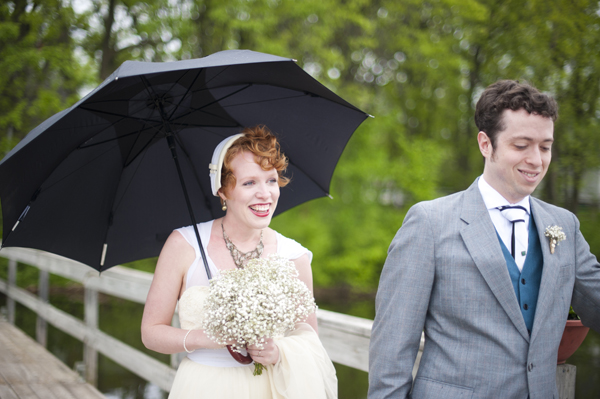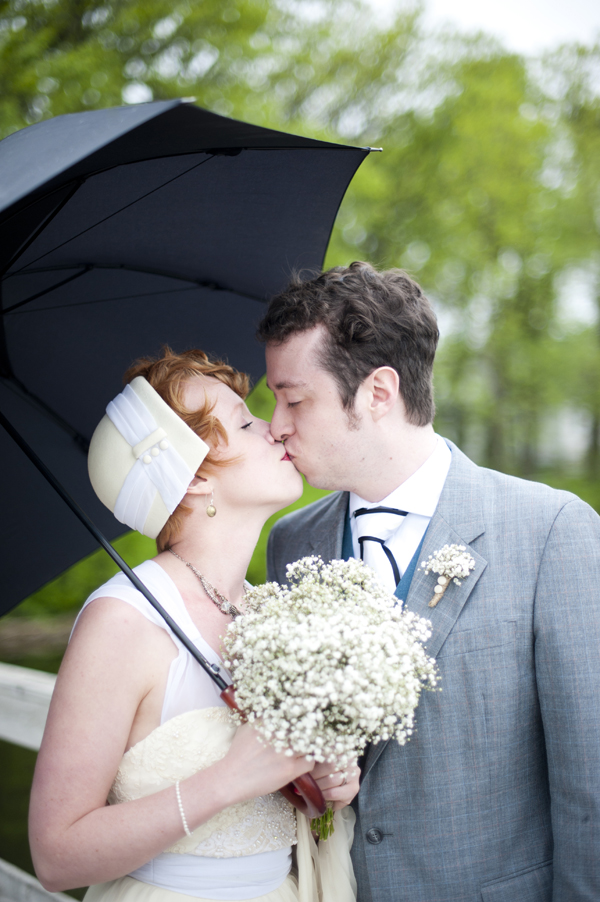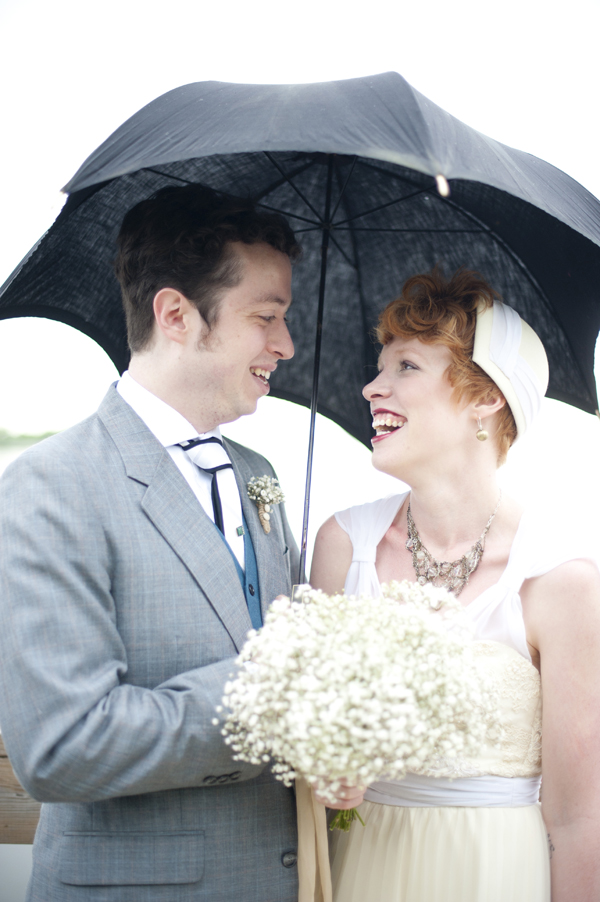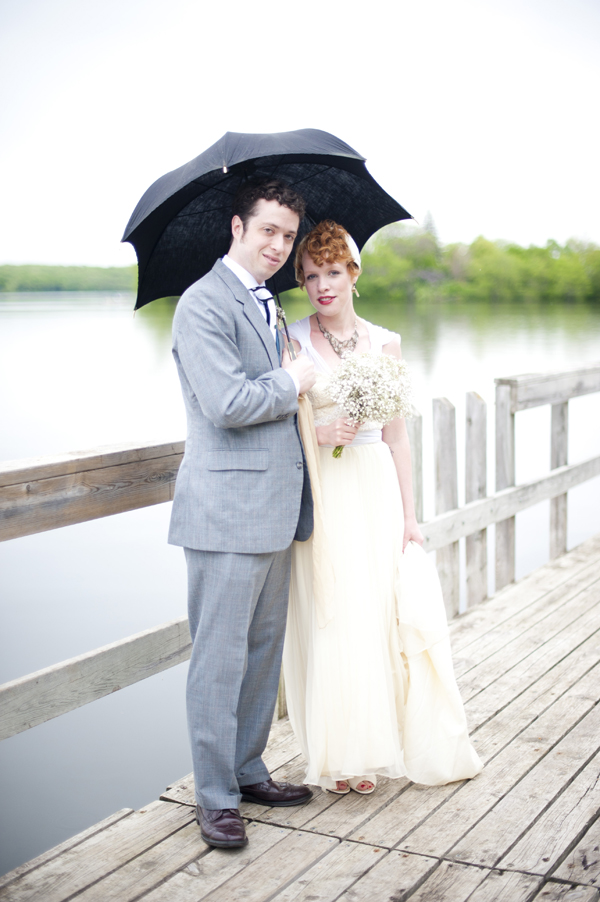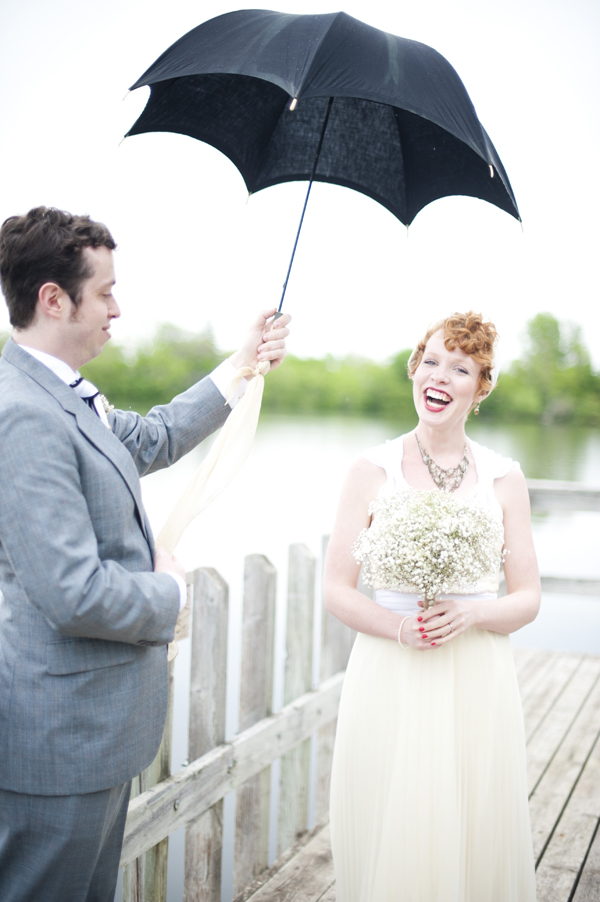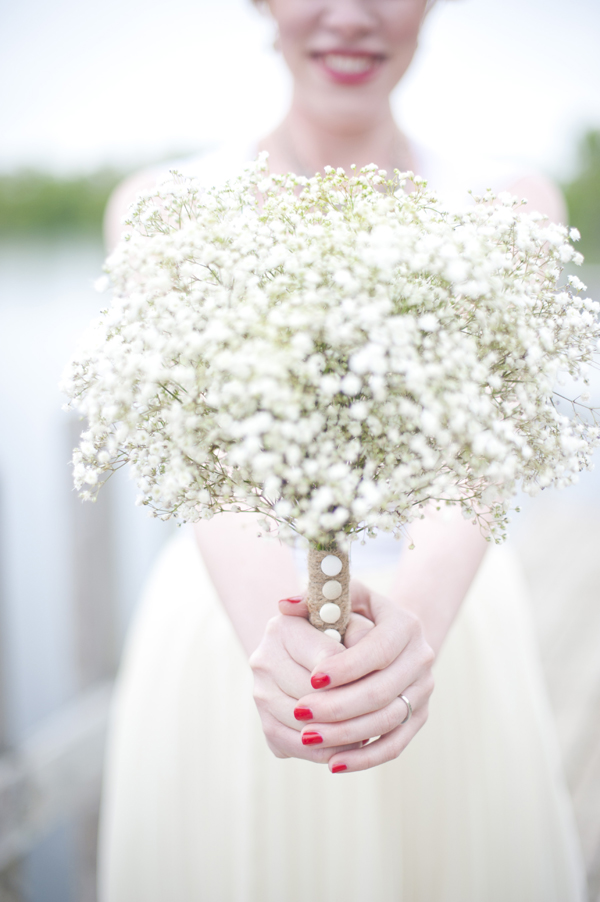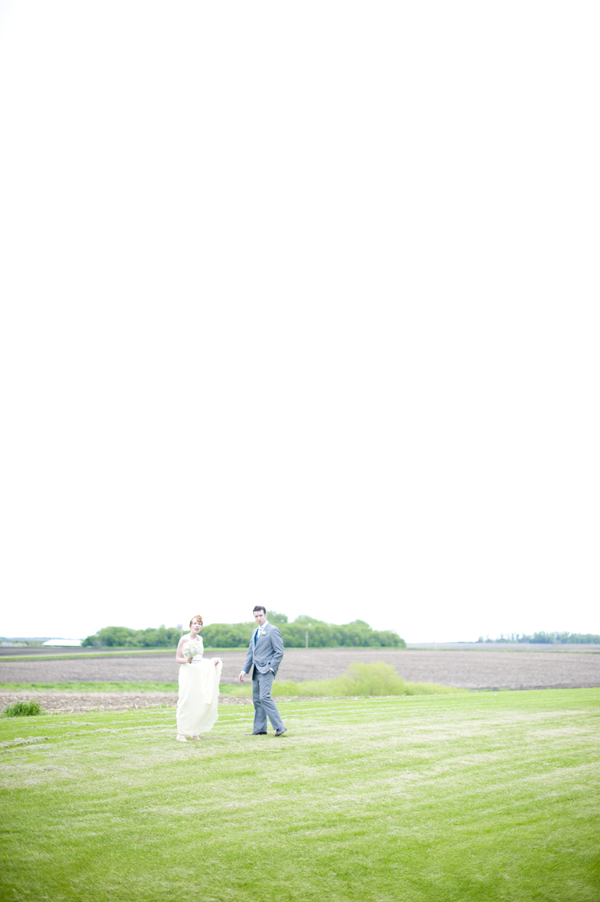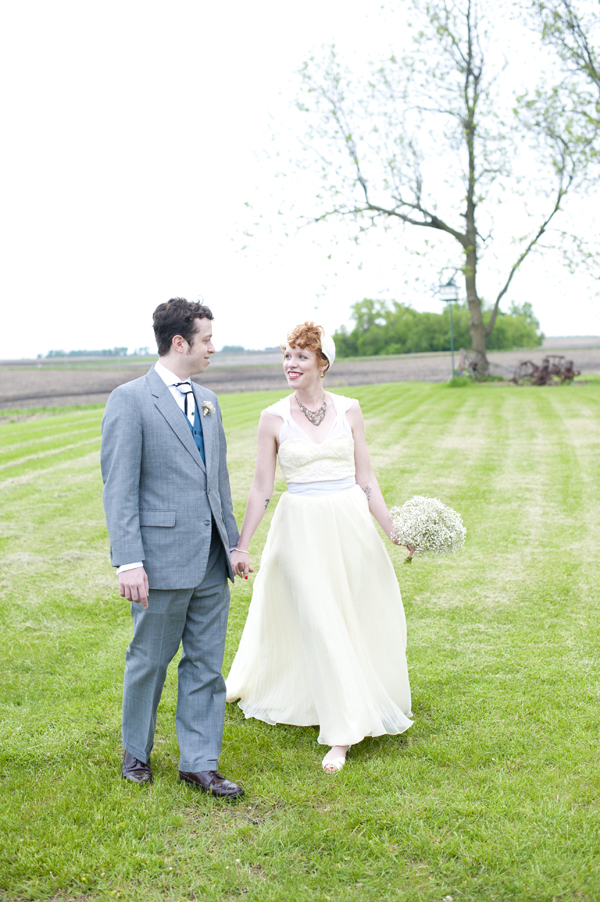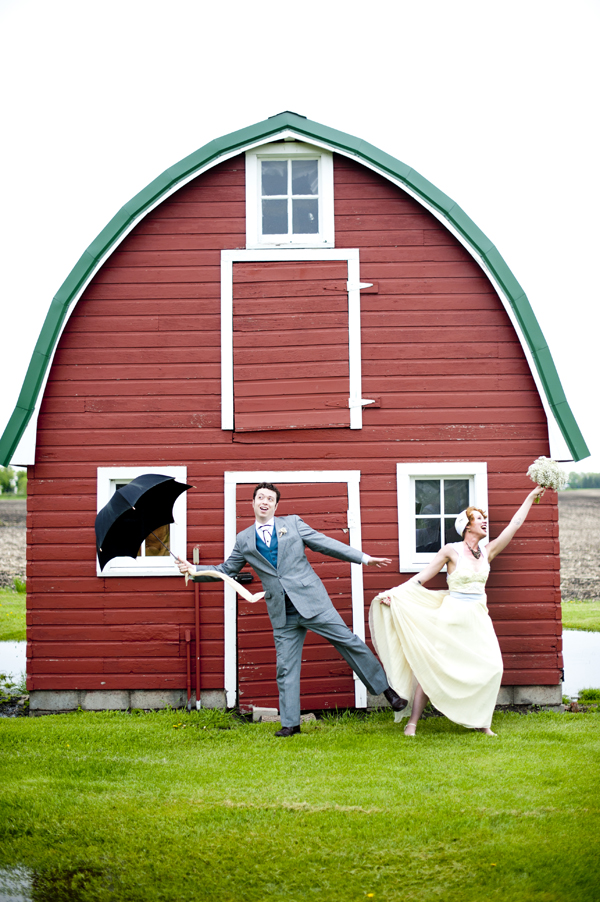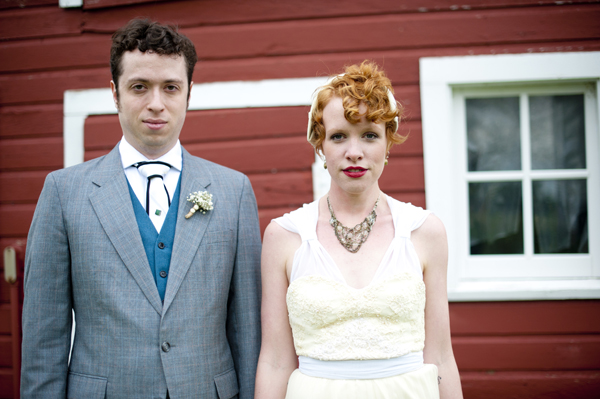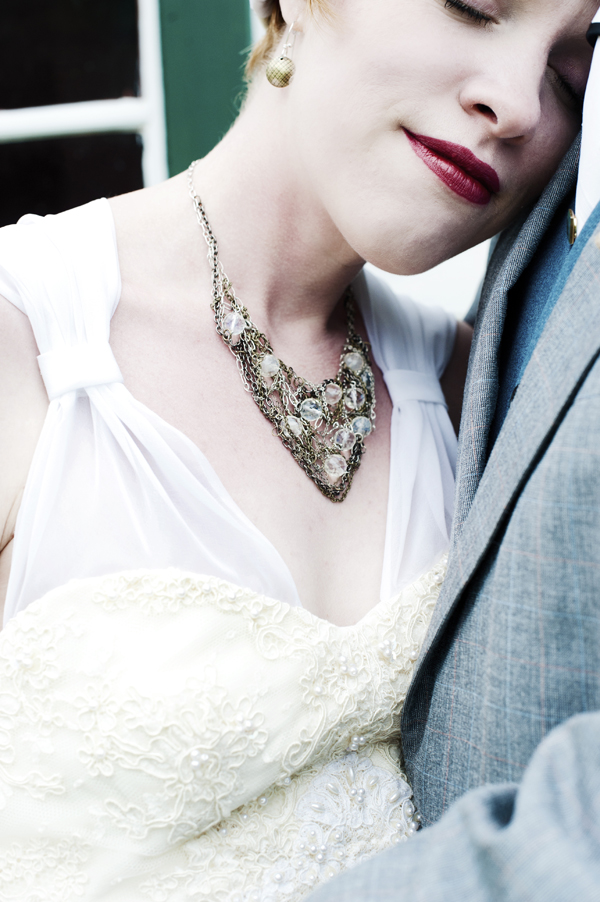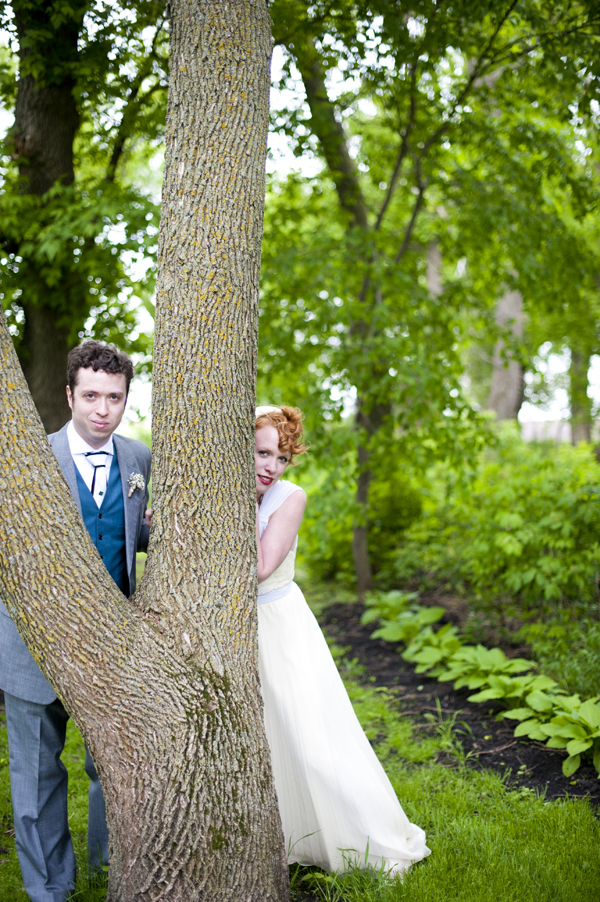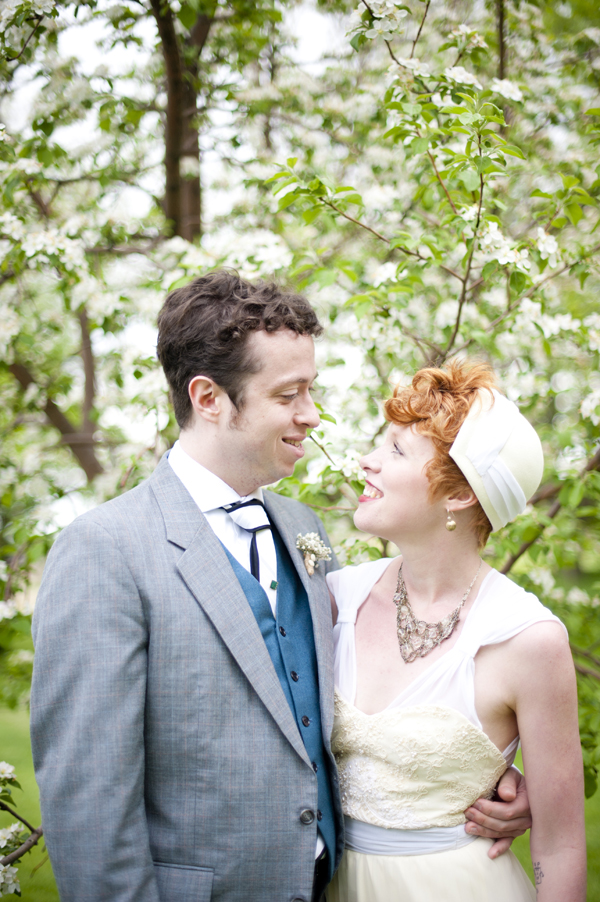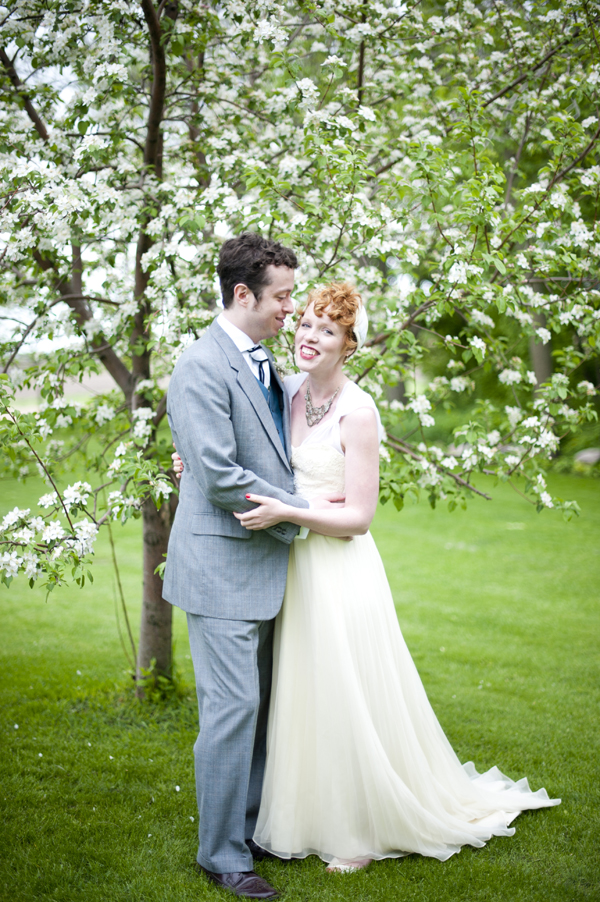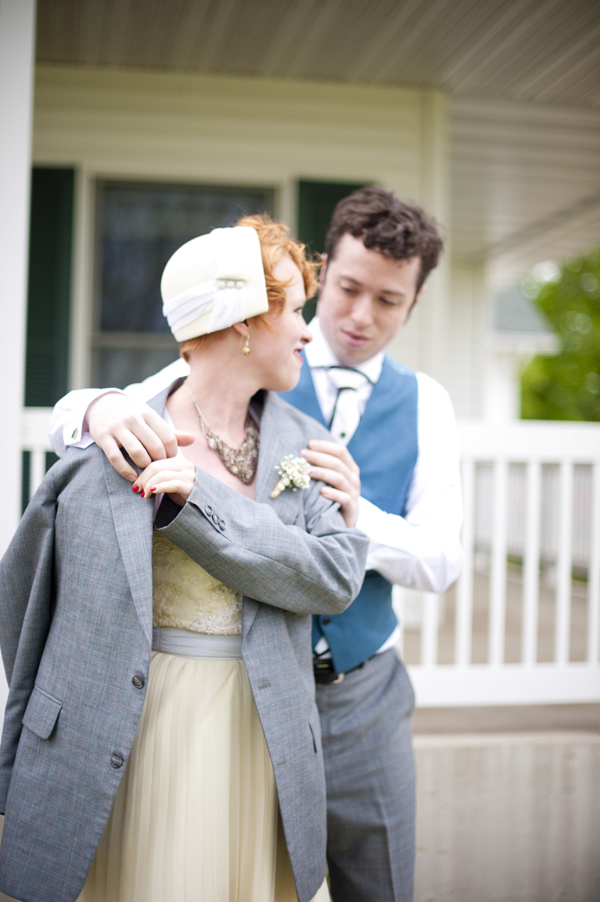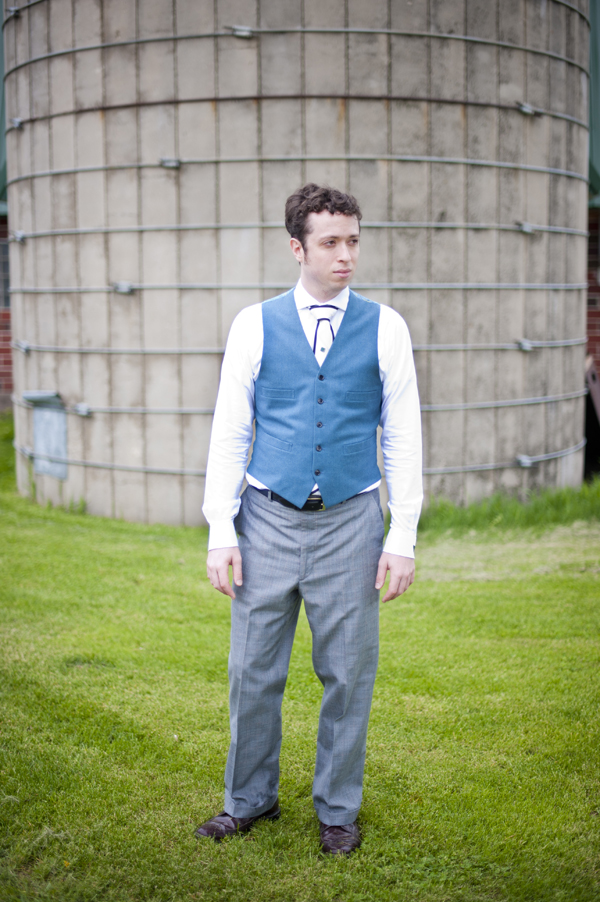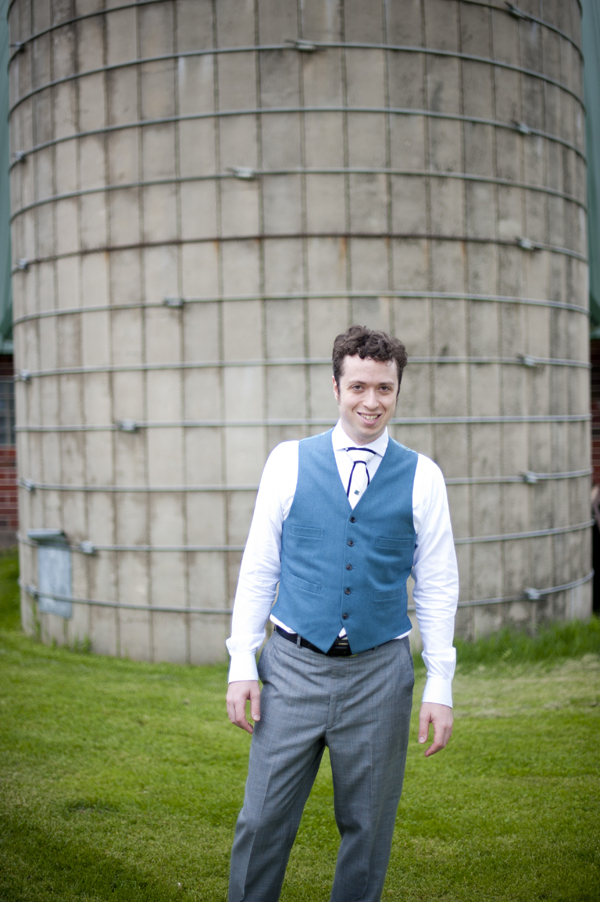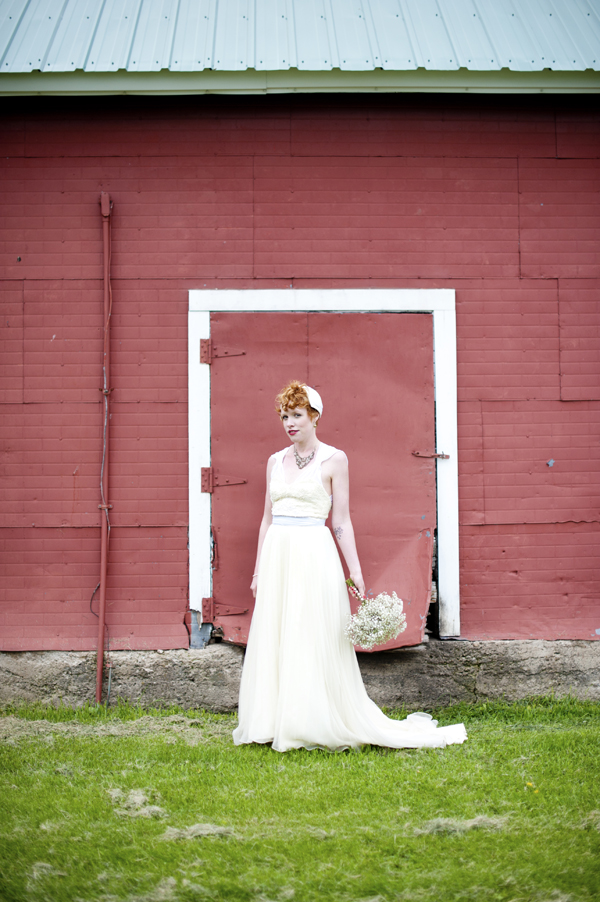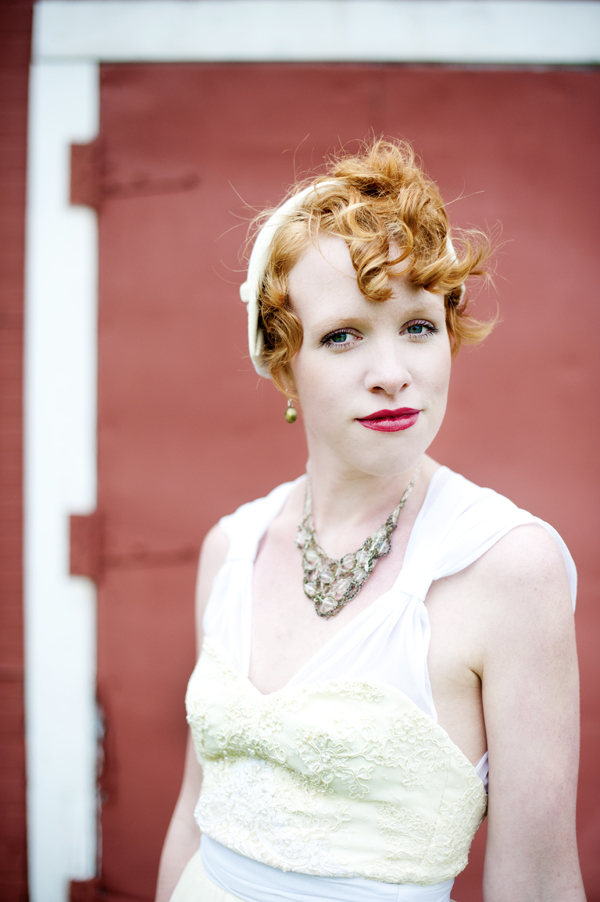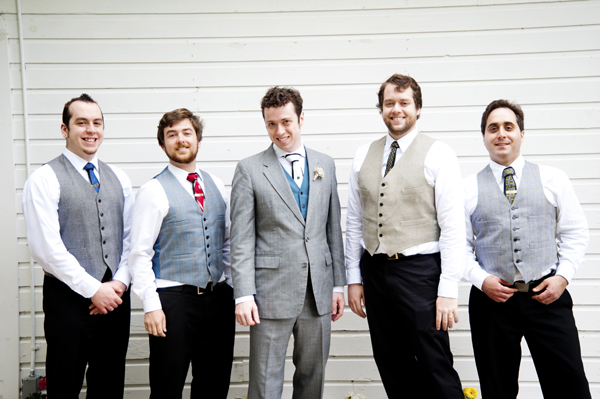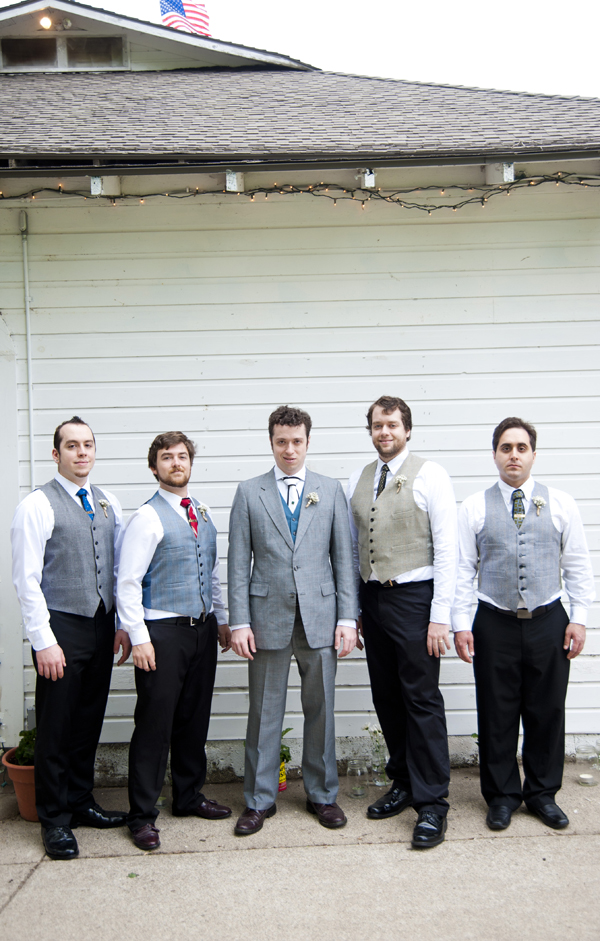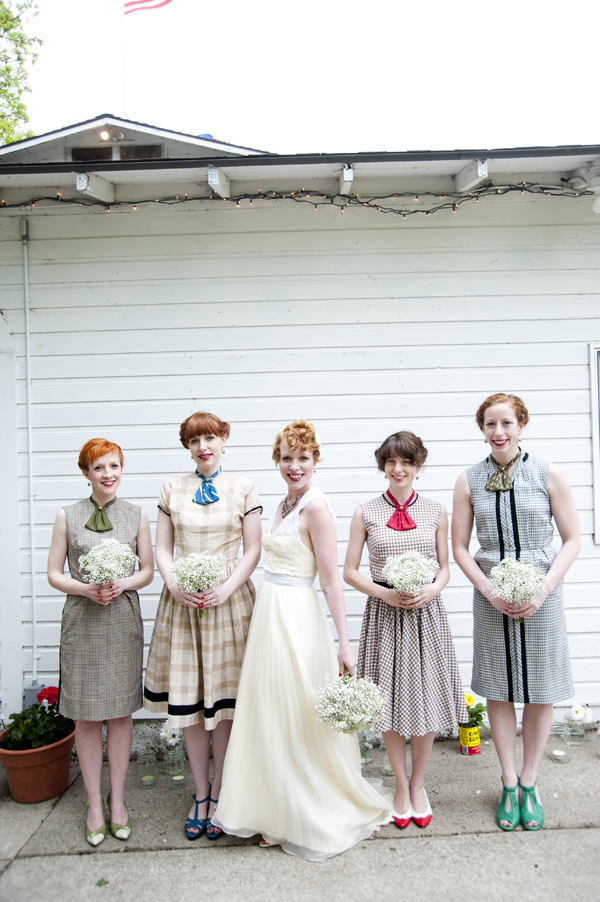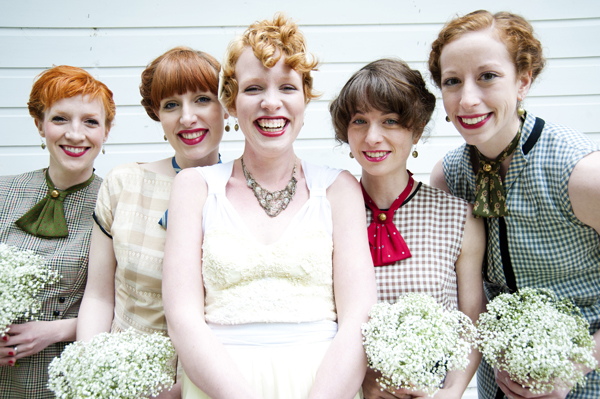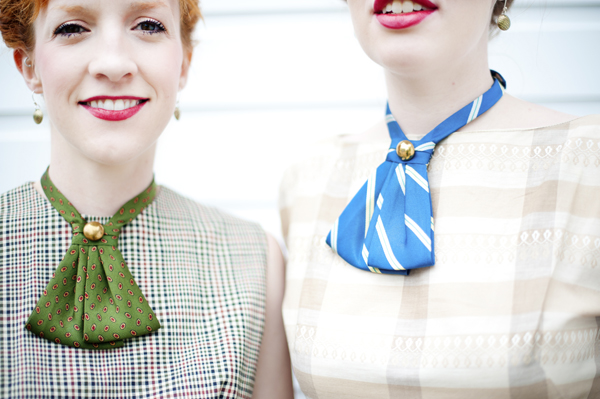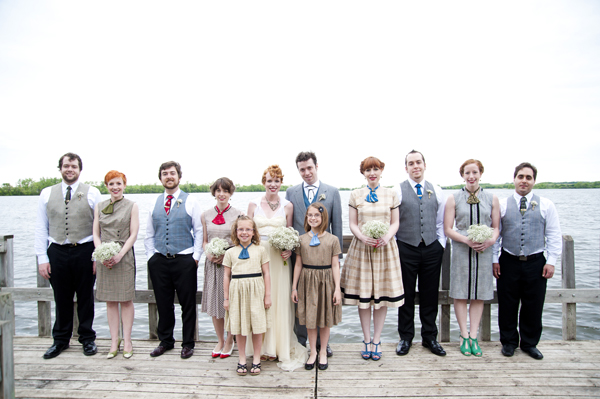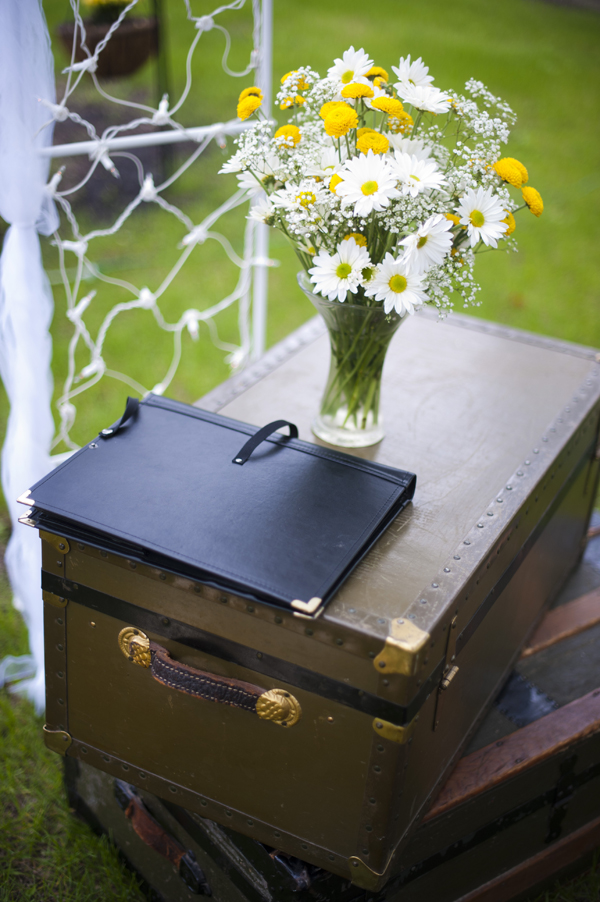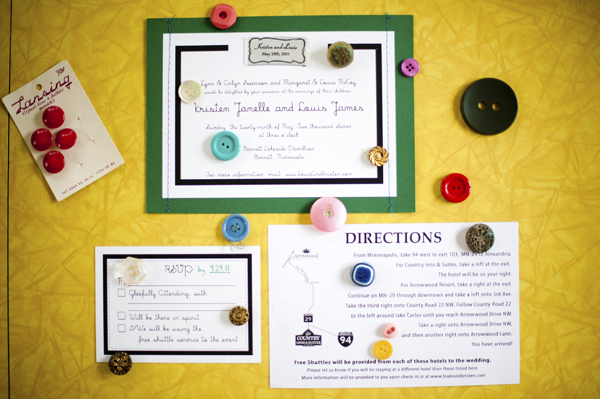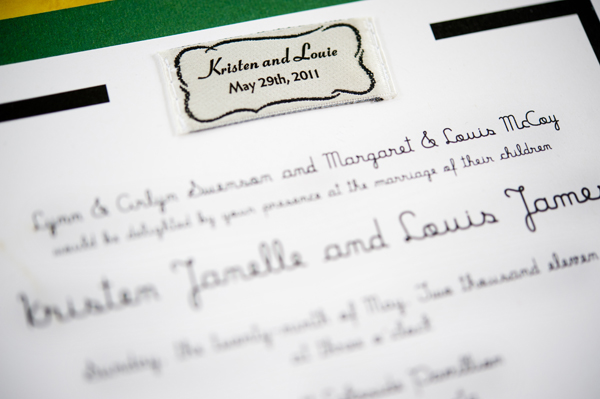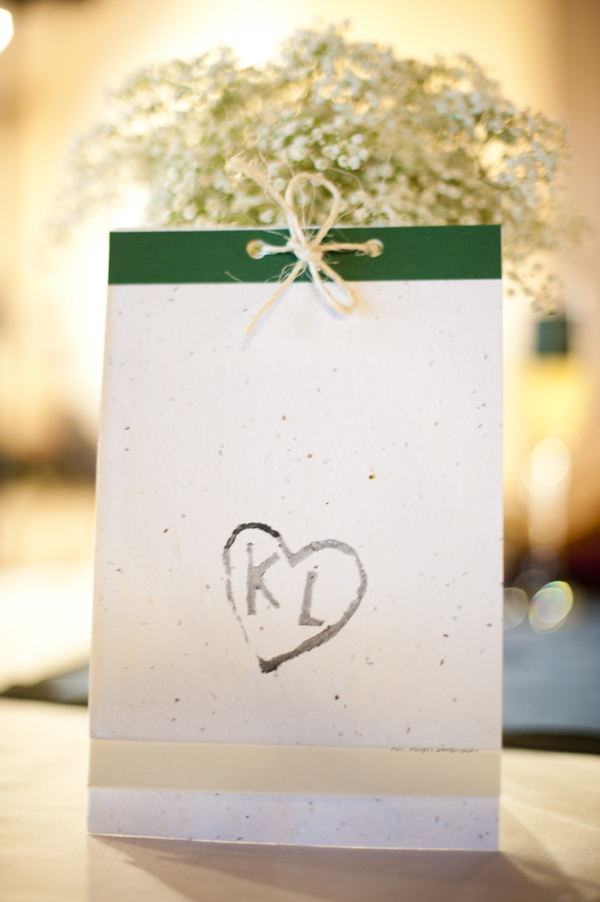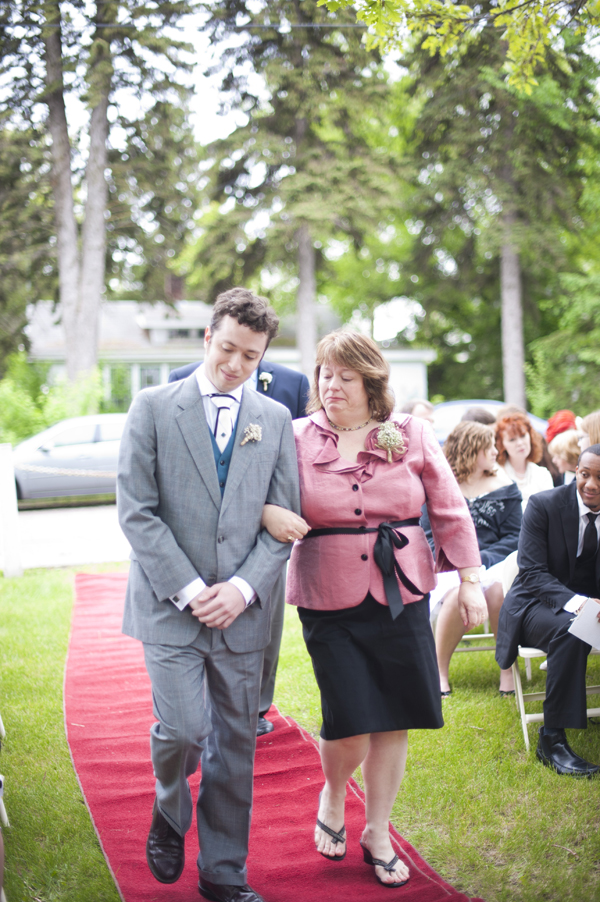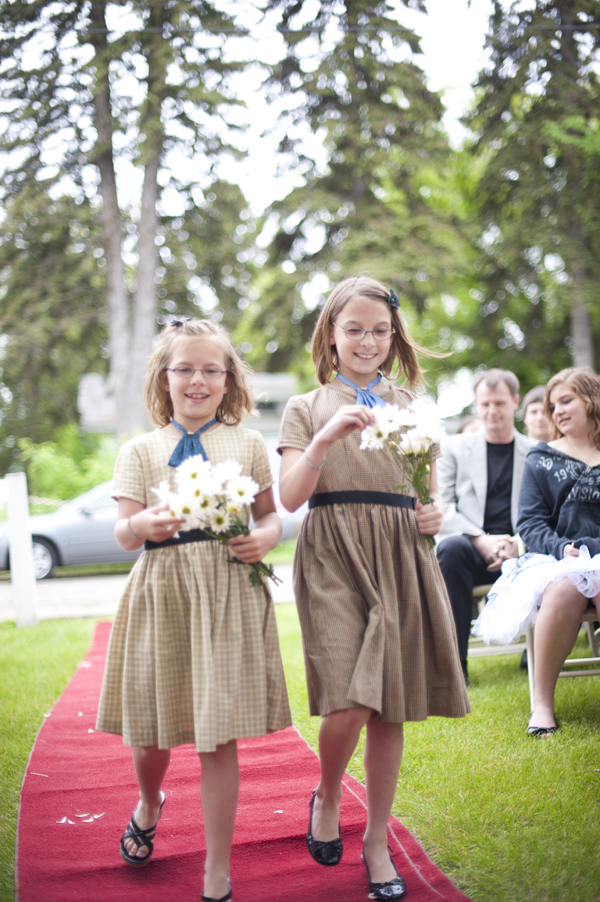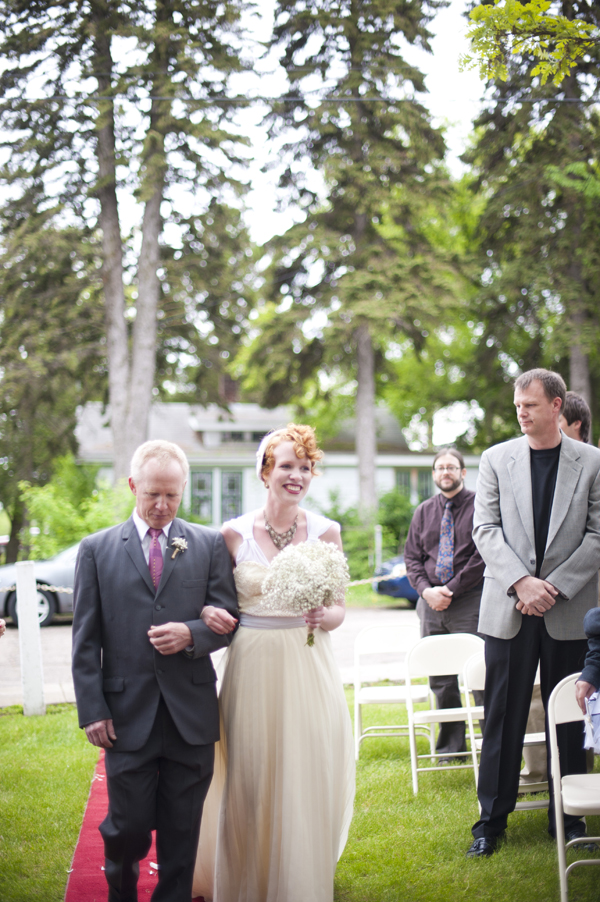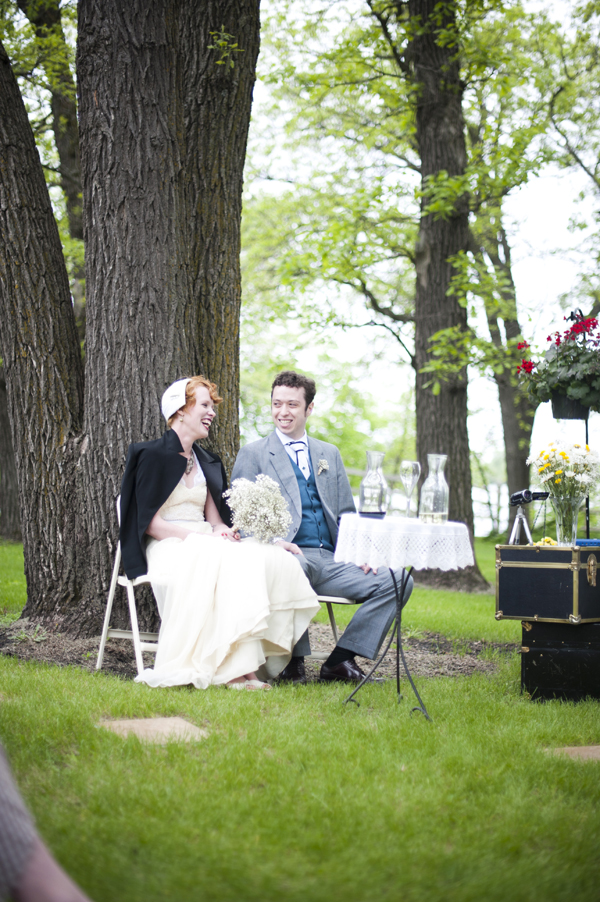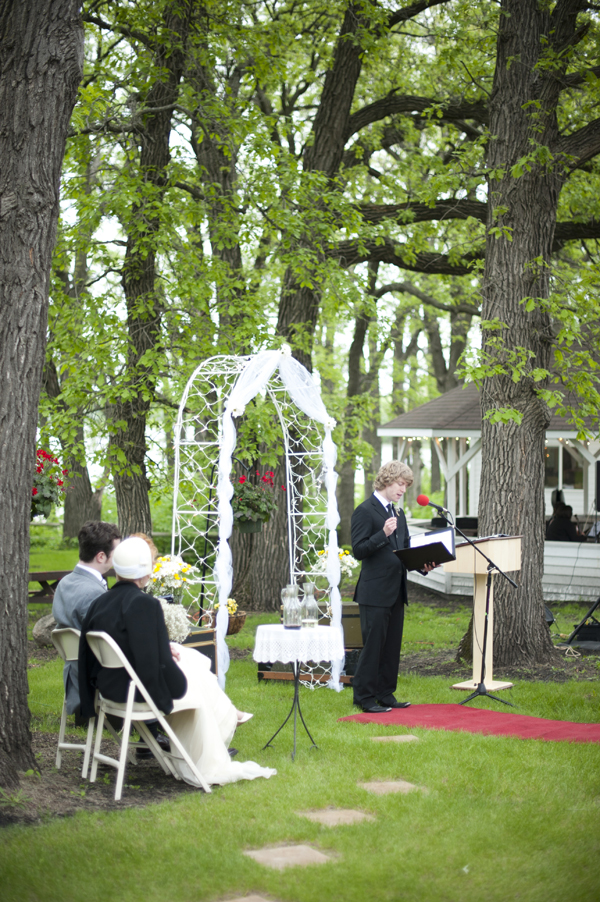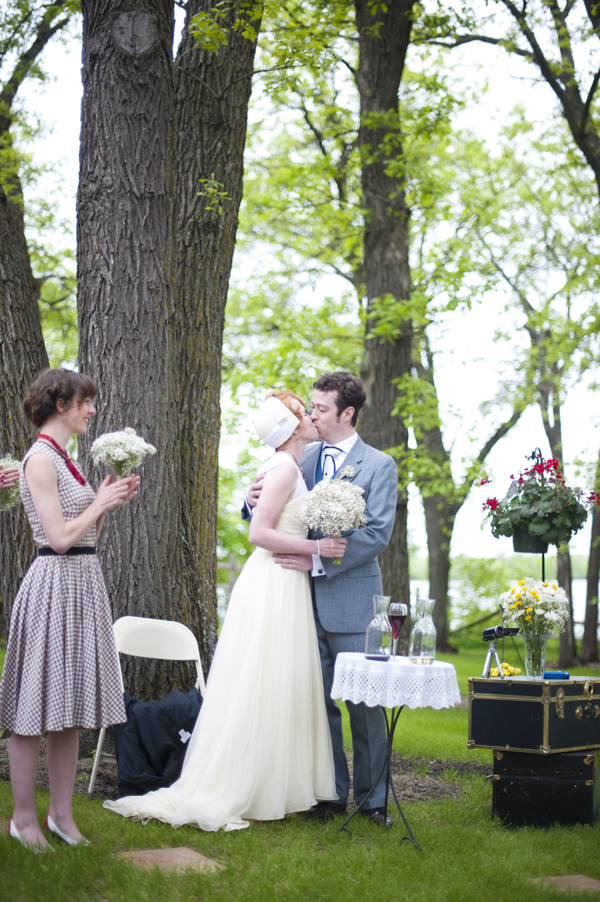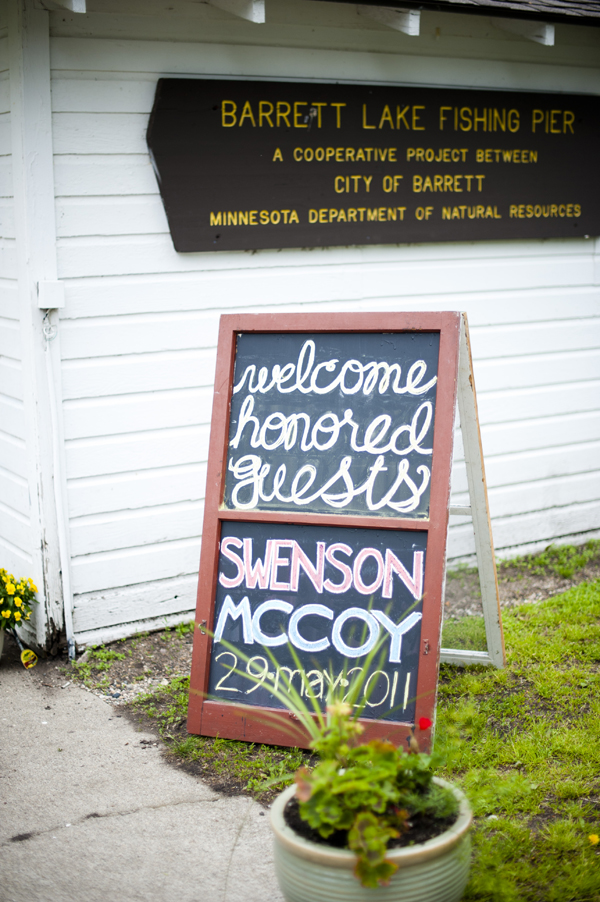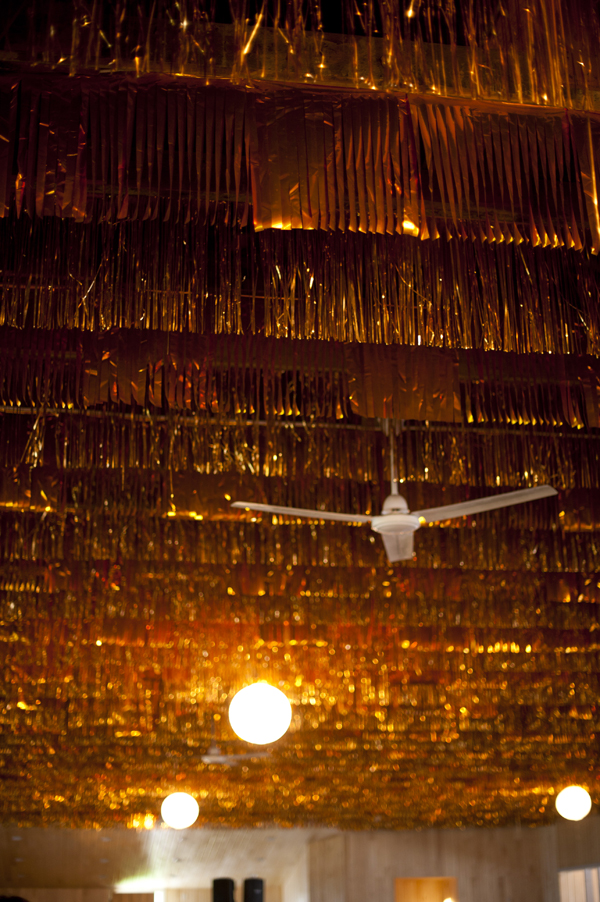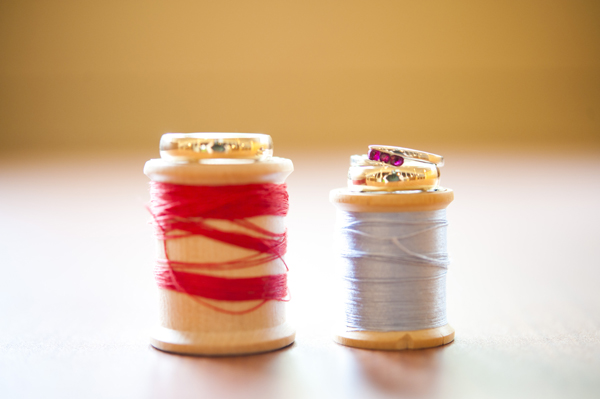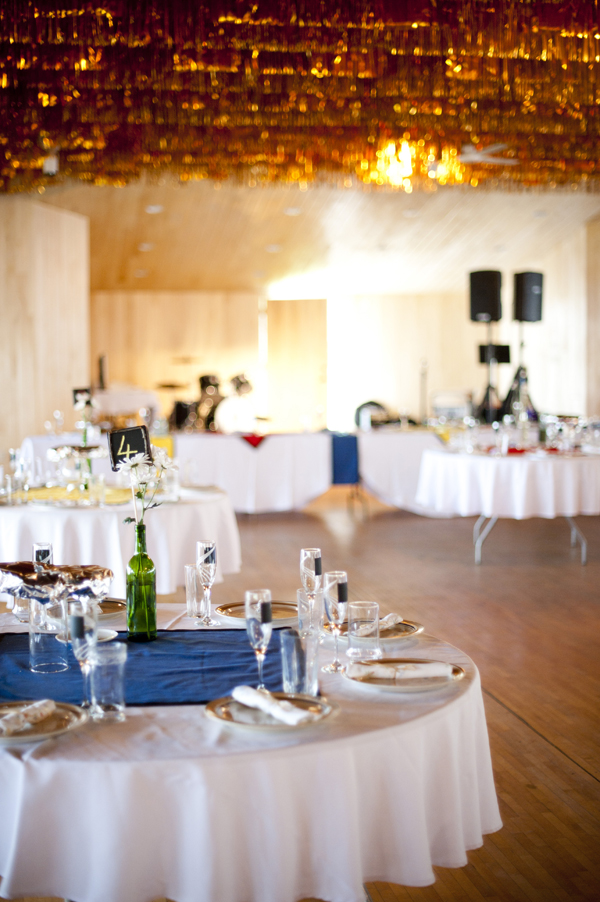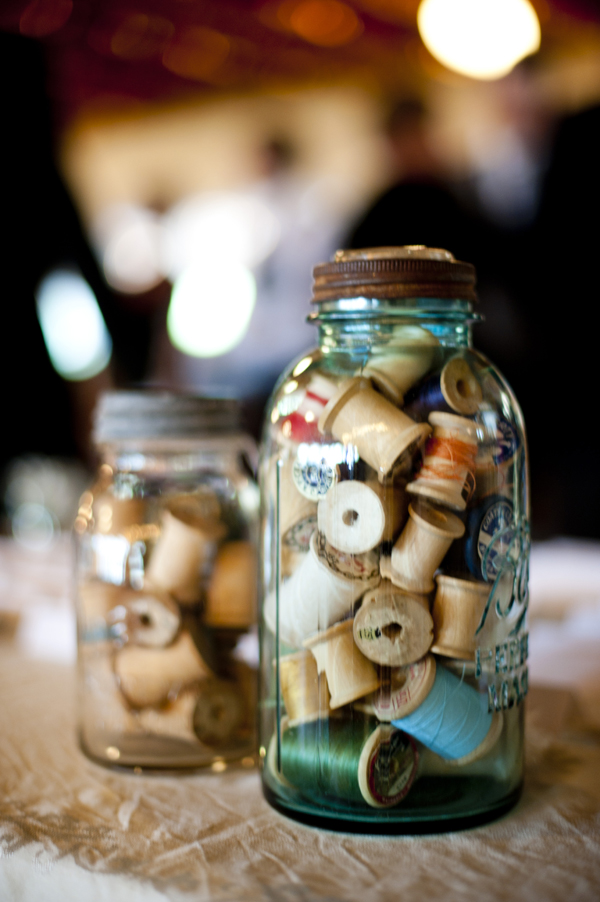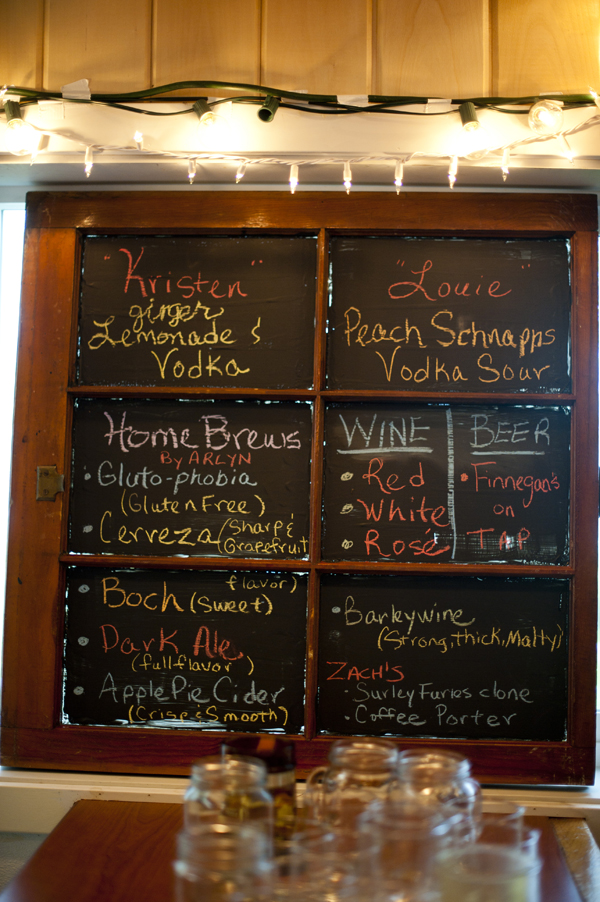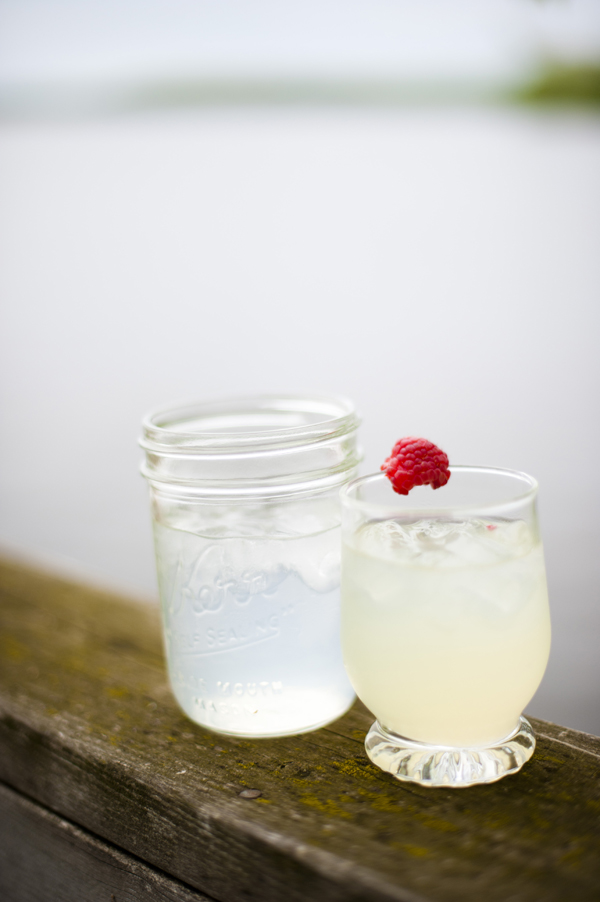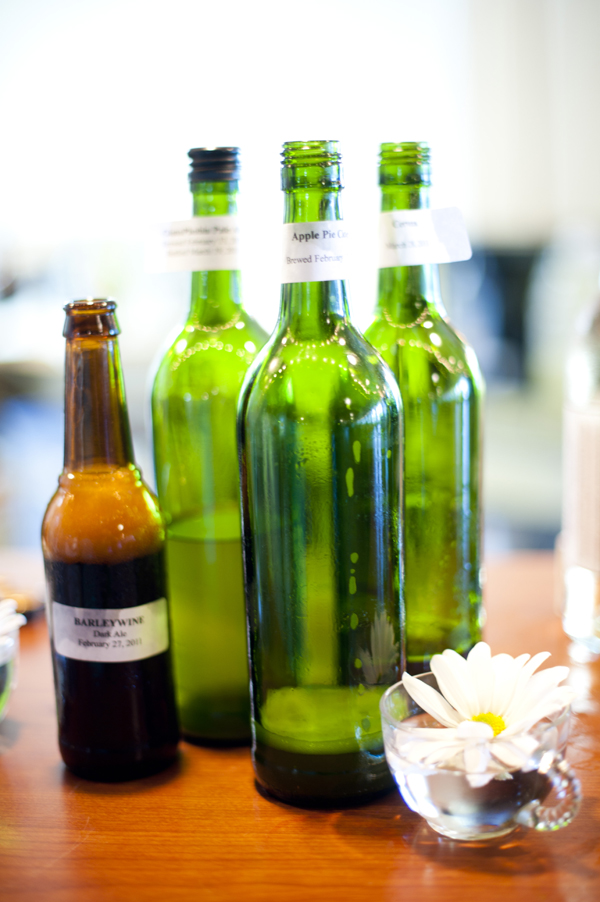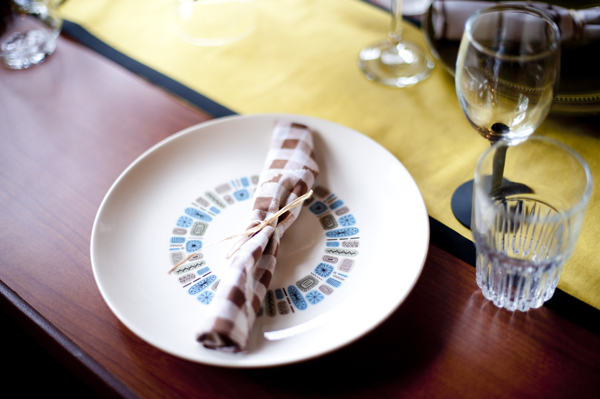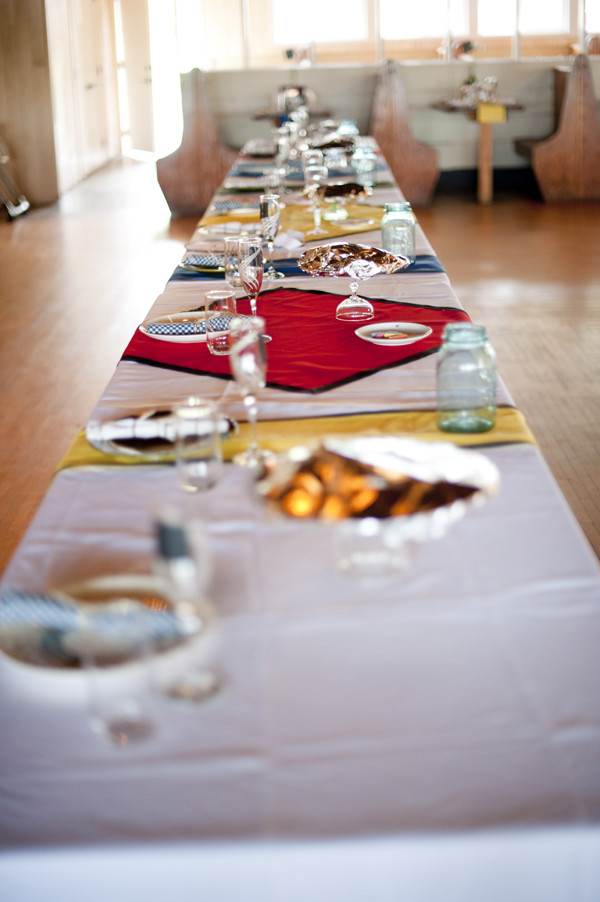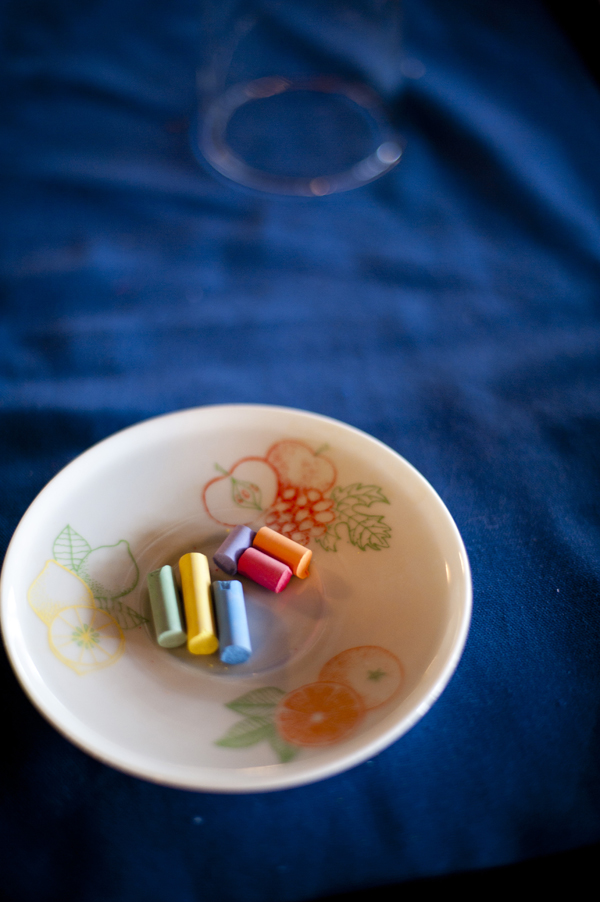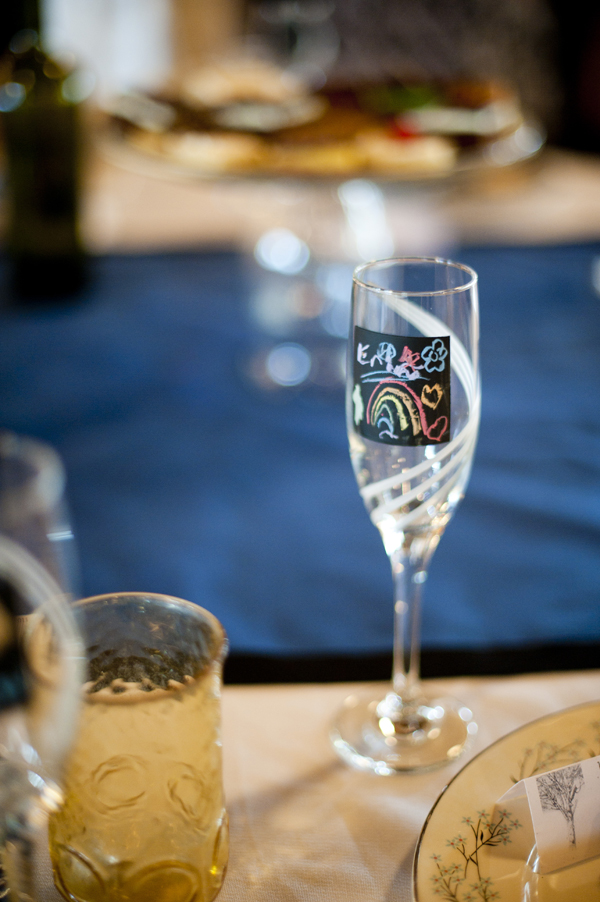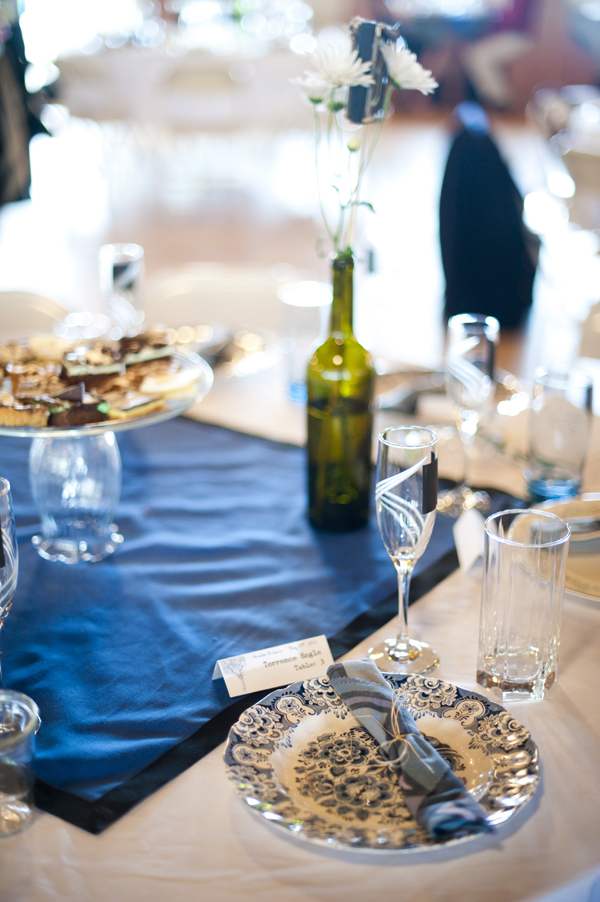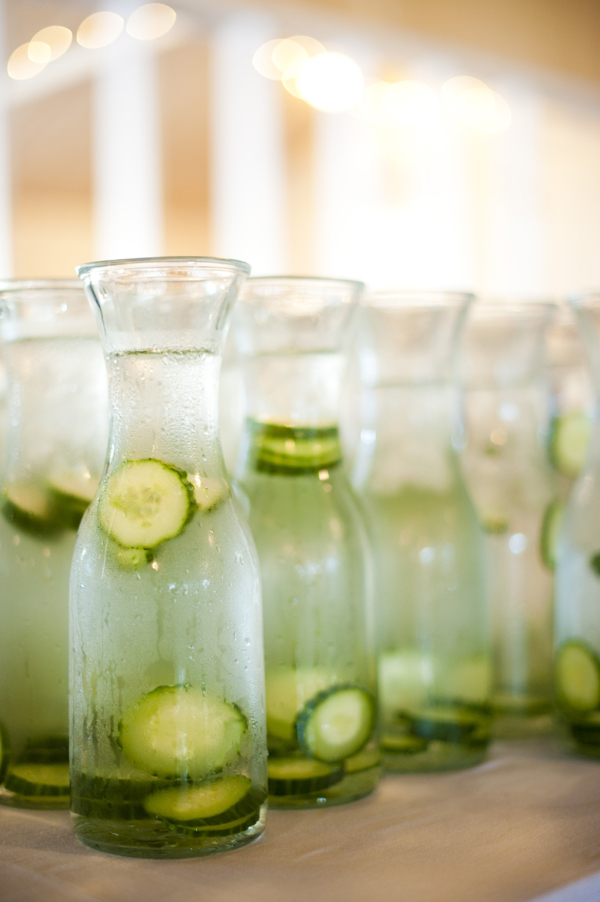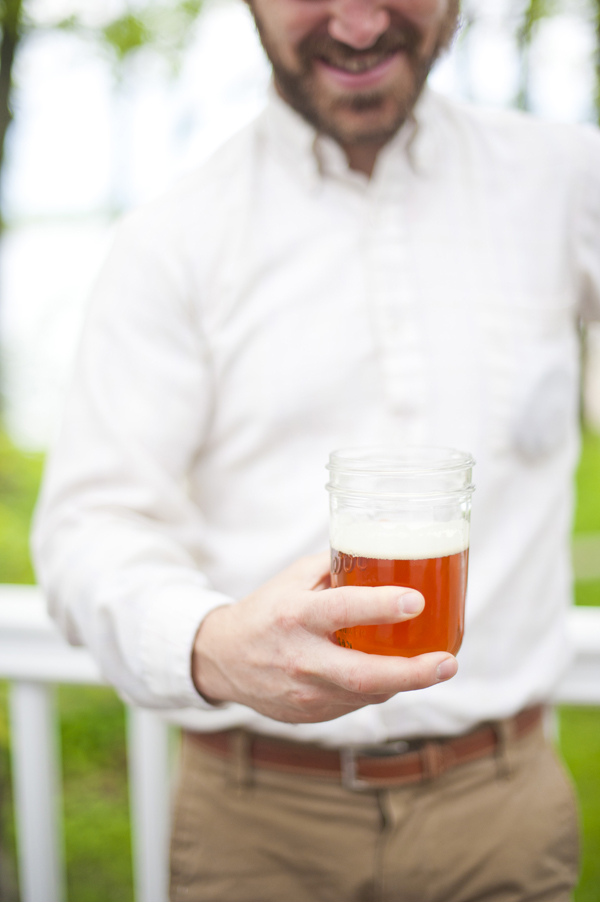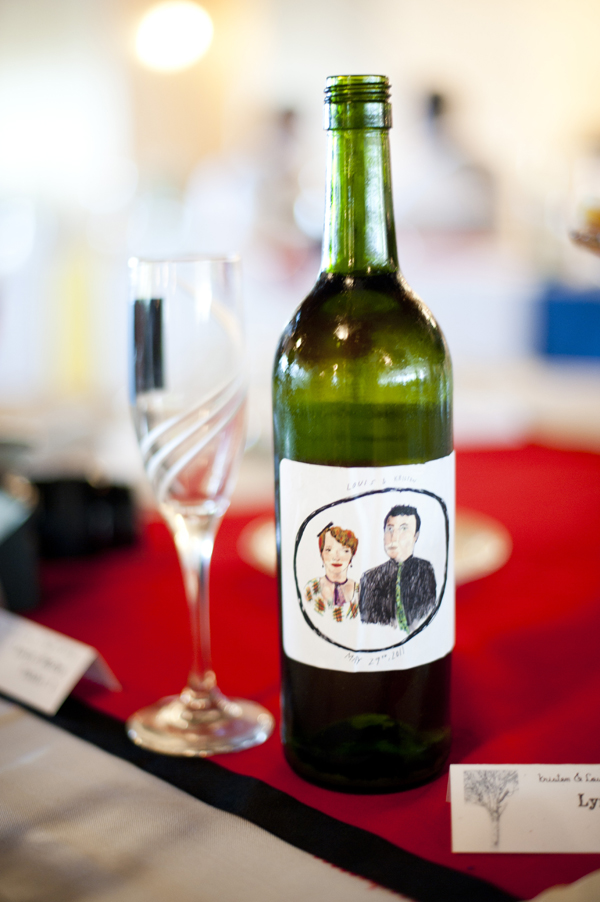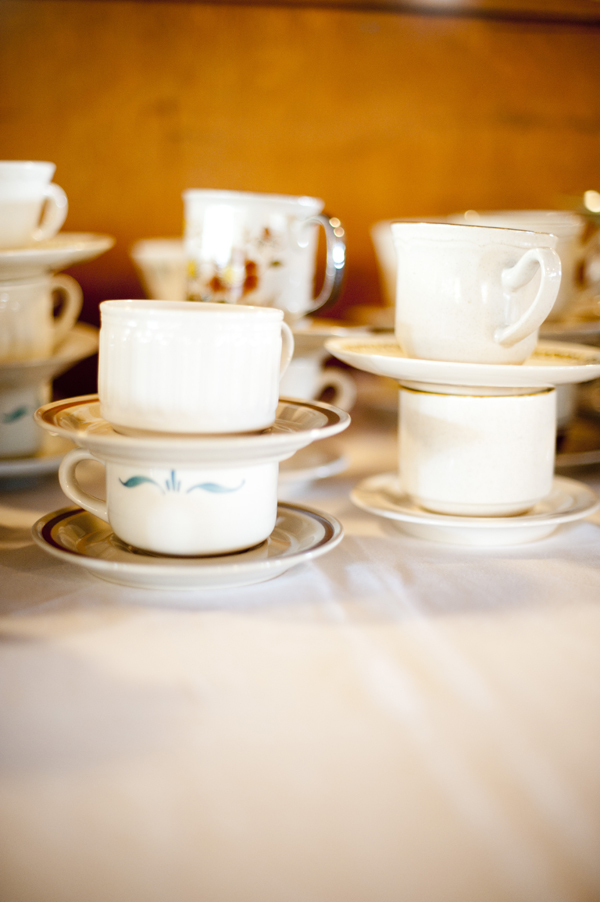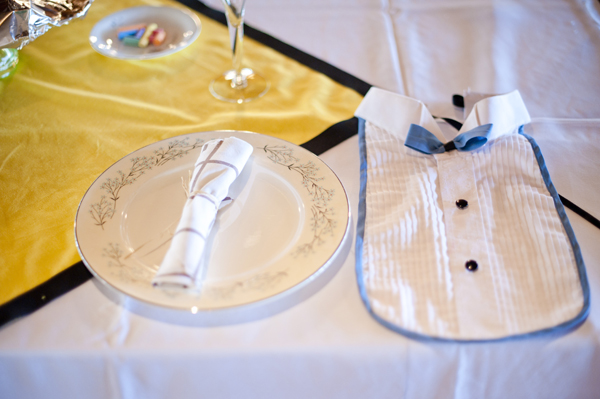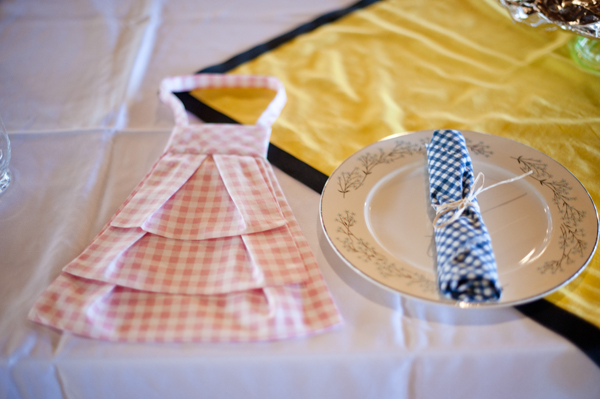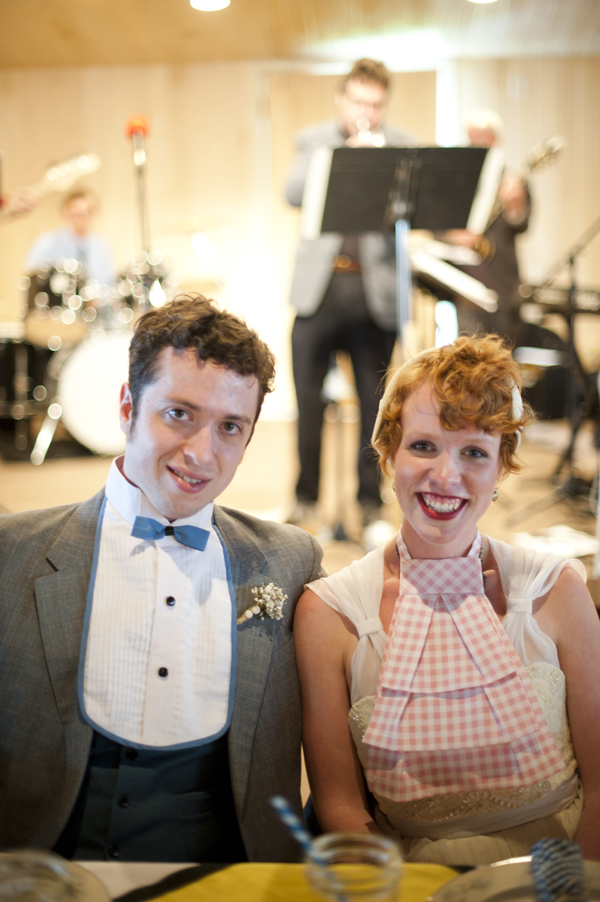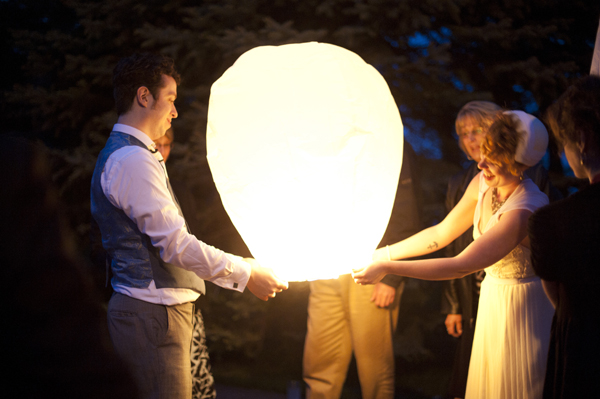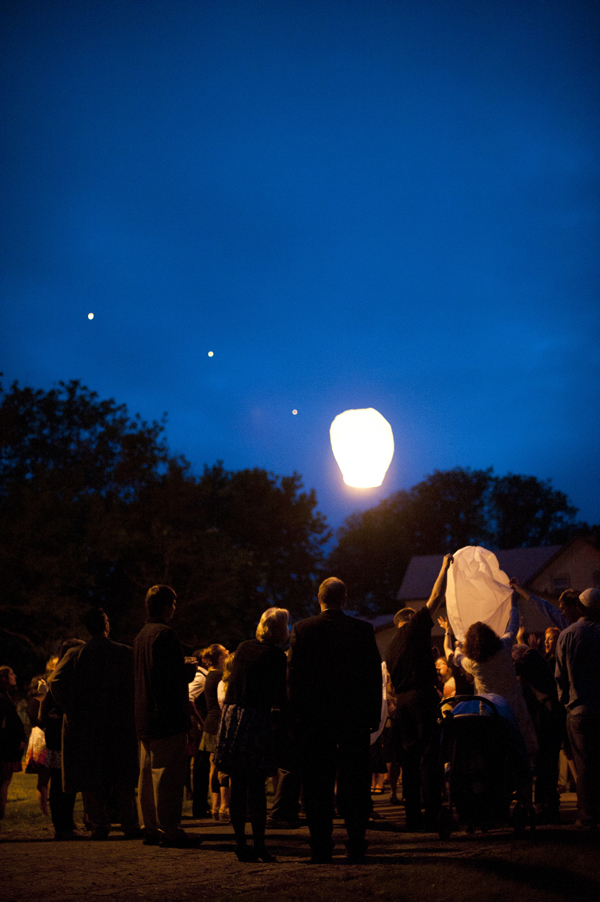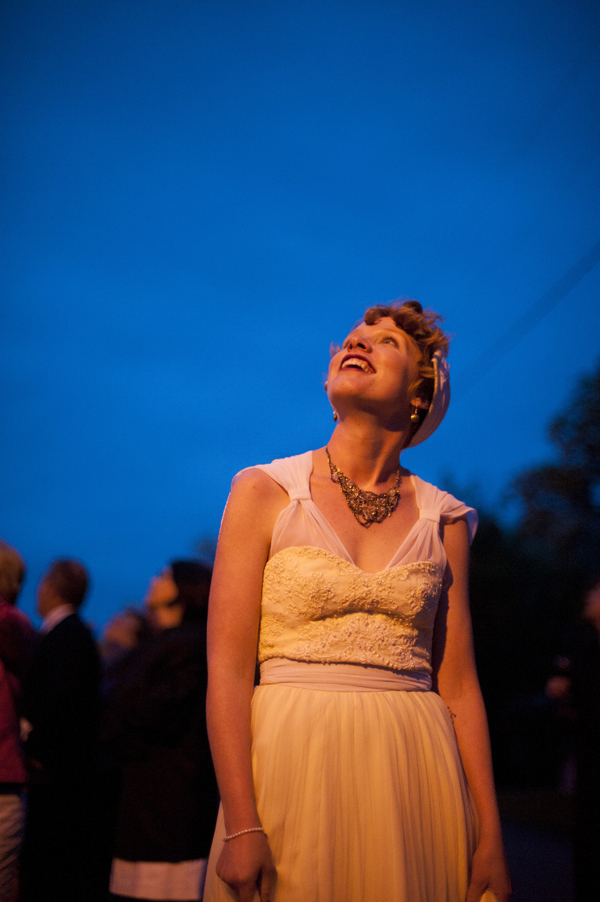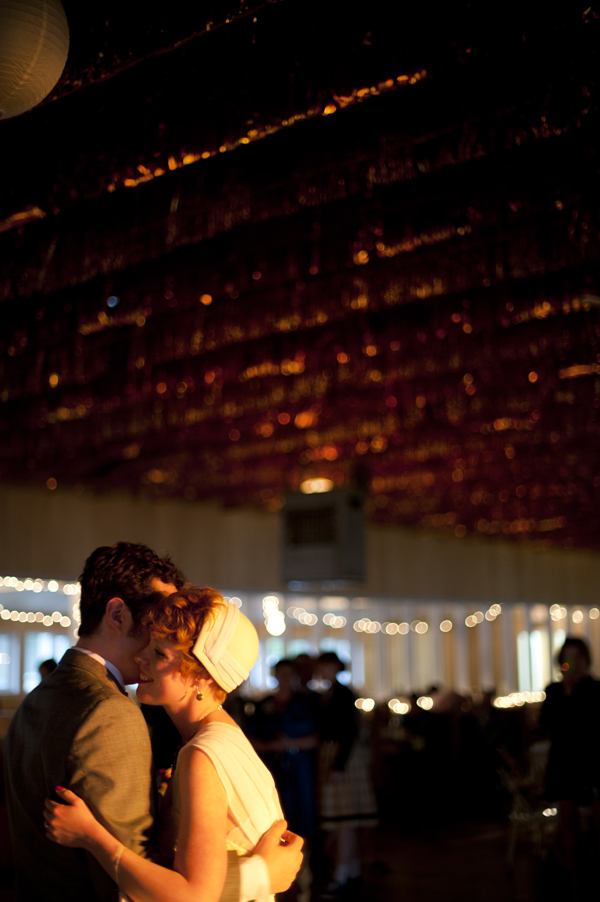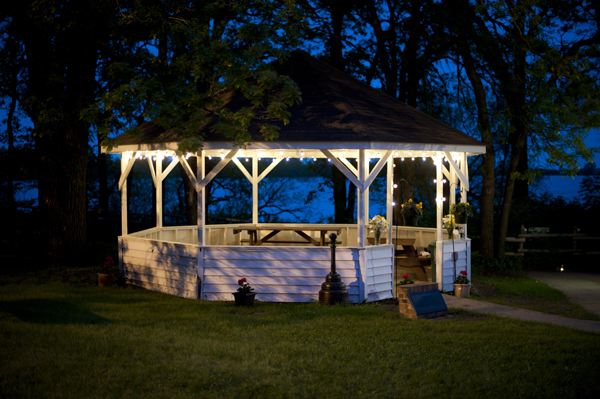 Getting Ready: Pearl's Place
Reception and Ceremony: Barrett Lakeside Pavilion
Caterer: Kopel's Cooker
Bar's made by the Swenson family
Wedding Dress Designer/Shop: Kristen/Ginger Root Design
Rings: Made from family gold by Conrad Selle
Tux designer/Shop: Tailored by Kristen
Ties: Kristen/Ginger Root Design
Bridesmaid dresses and Lady Ties: Kristen/Ginger Root Design
Jewelry Designer: Bridesmaids earrings and Groomsmens' tie bars handmade by Metal Musings, Brides necklace by Clarenette.  Both of which are sold at Kristen's store in D.C.
Hair Stylist and sign maker: Kristen's sister Ashleigh Swenson
Brides hat: Kristen and Erin Derge of Ginger Root Design
Florist: Downtown Floral in Alexandria
Invitation designed by Kristen (duh!)
Toasting cider label: illustration by Elizabeth Graeber, DC artist at Ginger Root Design

5 Responses to Kristen & Louie / Barrett, Minnesota Wedding