Isle Royale National Park – Day 4 – Three Mile to Rock Harbor
August 27, 2018
Our final day of backpacking on Isle Royale was a short and easy hike.  Only 3 miles from Three Mile Campground back to Rock Harbor, where we were looking forward to staying at the historic Rock Harbor Lodge in a bed where I would not be shivering the whole night.  It felt weird to be back amongst other people and noises.  Everything seemed so loud.   There was also some construction going on near the lodge and we were forced to listen to the sounds of a jackhammer for the rest of the day.  This is not what you want to hear when you specifically go to a place to get away from these types of noises.  Then we had what we thought would be a really nice dinner at the lodge, but it turned out to be an overpriced mediocre meal.  I guess, what can you expect when it's the only restaurant on the island and they have to ship in their food.  We weren't there for the restaurant experience anyway.  It was really nice to sleep in a warm bed however!
The Rock Harbor ranger station.
A very strange book that we found at Rock Harbor Lodge.
That night we attended a lecture by one of the park rangers about art and artists that have visited the island.  Tim drew this lovely drawing.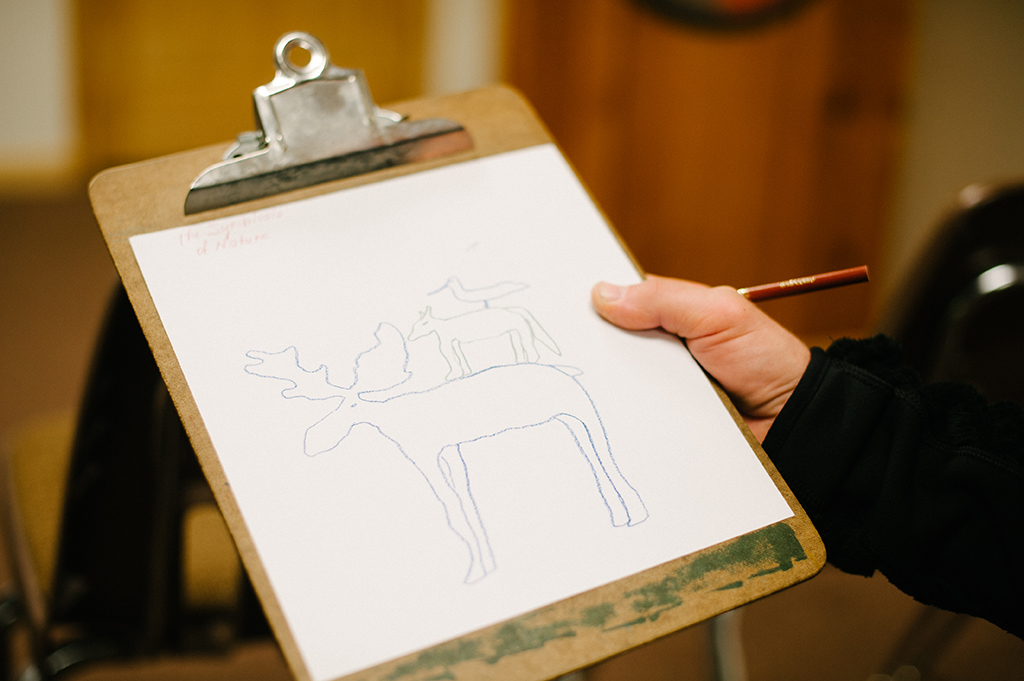 All of the rooms in the lodge face Lake Superior.  This was our view.  It was so relaxing to listen to the water lapping at the shore all night long.

Comments are closed.