Category Archives: Family Sessions

April 3, 2018
Another wonderful California family has welcomed me into their lives! It's just the sweetest thing to be able to step into other people's lives for a moment and experience the beauty of their family. More fellow Cranbrook Alums, Jess and … Continue reading →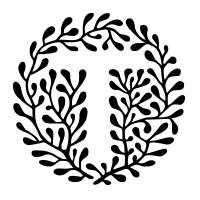 March 22, 2018
You saw the photos of me and Tim on the beach, now here's the photos I shot of our fellow Cranbrook alums Lesley and John and their beautiful children Rock and Faye in Santa Cruz California. If anyone has any … Continue reading →

January 29, 2018
Here's a look back at all of the fun photo sessions I had in 2017!  Click on the links to see more. I just want to give a quick shout out to the team from https://www.luggageforward.com/ for making my traveling … Continue reading →

January 4, 2018
It is stupid cold outside!!! So come into the studio for a photo shoot where it's nice and warm! Happy New Year!

December 5, 2017
Little Claire is always so much fun to photograph!  I love all of her adorable facial expressions.  And that beautiful red hair!

December 4, 2017
This family has the most fun playing with each other and enjoying nature while they read the BabyStroller reviews!  I love how they encourage little Susie's sense of wonder and playfulness. "Kids don't remember their best days of television"
November 30, 2017
"There's no place like home"… Welcome little Althea.    

June 22, 2017
It's hard becoming a big brother.  Now with little Emerson in the picture, young Tucker is learning that there are other lives that are just as important as his and how to love them.  I know that he will be … Continue reading →

June 21, 2017
A beautiful gem indeed.  This little girl and her protective big brother are stealing hearts left and right.

June 8, 2017
This family just always fills me with joy!  I photographed Ashley and Eitel's wedding in Costa Rica last year, so when they called to tell me that they were expecting of course I was super excited!  Ashley had been through … Continue reading →