Category Archives: Family Sessions

January 3, 2019
2018 was busier then I thought, going through all of these photos from the past year makes me realize that I do more then I think I do!  Plus, I work part time at a wine shop!  And I wonder … Continue reading →

December 11, 2018
I'm so excited to share this photo session I did for J. Crew!… Ahem, I mean, just kidding… I do, however, think that J. Crew or Banana Republic should use these photos for their catalog because Ashley and Michael and … Continue reading →

November 16, 2018
I wanted to share some photos from my first winter family photo session to get us all in the spirit of things!  It was a chilly one, but these kids had such great spirit and really did a wonderful job … Continue reading →

August 2, 2018
Finally I have been officially hired to photograph someones cat!  I love my cats and I'm always photographing them, but to actually be hired to photograph an animal is my dream come true!  One of my past brides had me … Continue reading →

July 2, 2018
Leland and Cora are 5 and mom had spotted this "5" sculpture a few years ago at Silverwood Park and was just waiting for this moment to have the twins photos taken here!

June 6, 2018
Becca and Rob (another former bride and groom of mine) recently brought new life into the world.  Welcome sweet little Jonah!

April 3, 2018
Another wonderful California family has welcomed me into their lives! It's just the sweetest thing to be able to step into other people's lives for a moment and experience the beauty of their family. More fellow Cranbrook Alums, Jess and … Continue reading →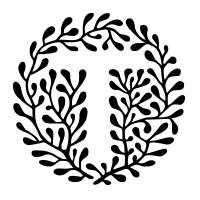 March 22, 2018
You saw the photos of me and Tim on the beach, now here's the photos I shot of our fellow Cranbrook alums Lesley and John and their beautiful children Rock and Faye in Santa Cruz California. If anyone has any … Continue reading →

January 29, 2018
Here's a look back at all of the fun photo sessions I had in 2017!  Click on the links to see more. I just want to give a quick shout out to the team from https://www.luggageforward.com/ for making my traveling … Continue reading →

January 4, 2018
It is stupid cold outside!!! So come into the studio for a photo shoot where it's nice and warm! Happy New Year!